Skip to Content
PRP Facial in Sykesville, Eldersburg Maryland
PRP Facials in MD – The Key to Rejuvenation
Whether you regard facials as an occasional indulgence, or you maintain a ritual of facials as self-care, there's no doubt that some facials can rejuvenate the skin. They can also help mitigate over-exposure to the sun, bad air quality, and even the skin's natural aging process. One advanced skincare method, the PRP facial, also known as the "vampire facial," is becoming the gold standard in skin treatments. It uses platelet-rich plasma (PRP) to rejuvenate the skin and heal damage from age and environmental factors. Let's explore the science behind these exciting facials.
Why PRP Facials are Effective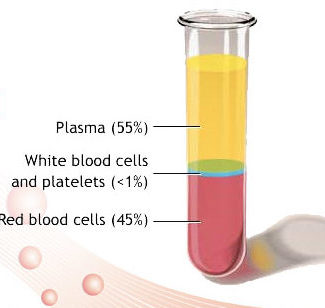 We see platelet-rich plasma used in medicine to heal injuries to the ligaments, joints, muscles, and tendons. It has become known as a great source of growth stimulant that works in the human body to build up the presence of collagen and elastin. Increasing the collagen and elastin in your face will rejuvenate your skin and give you a more youthful appearance.
What is the PRP Facial Process Like?
After your medical professional will take care to apply a local anesthetic to numb your face before beginning the facial. This prevents any discomfort

you might otherwise feel. Then they will perform microneedling on the surface of your skin. At our medspa in Carroll County Maryland, we utilize the SkinPen® which is FDA approved and the gold standard for microneedling.  It is important to make sure the proceedure is performed using a high quality device like the SkinPen® because microneedling is an integral part of the facial, as it stimulates collagen production. After that, your blood is drawn, and put into a centrifuge.
The window of opportunity is short with the enriched plasma, so the procedure will be relatively fast. In the centrifuge, the spinning separates the platelet-rich plasma from the other components in your blood. The platelets are combined with the plasma, and then the mixture is injected or applied to and absorbed by your skin.
What are the Aesthetic Benefits of a PRP Facial?
As collagen and elastin production is stimulated by the PRP facial, several aesthetic changes take place to treat or reverse skin problems. You may notice some or all the following benefits.
Reduction of Wrinkles and Fine Lines
The fine lines and wrinkles that occur with the aging process are treated, collagen and elastin work to reverse old skin cells and increase new skin cells. Your skin tightens naturally in response to the facial treatment, and the lines and wrinkles that show the ravages of time are diminished.
Tighter and Firmer Skin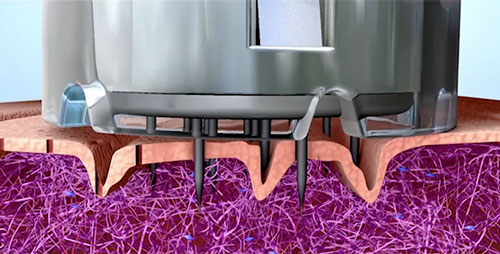 You may notice that as you age, your skin will start to sag and thin. The increased collagen production resulting from the facial will plump the skin and reduce sagging. The procedure can be used to tighten the skin in general, or specific purposes, such as plumping the lips, or re-contouring the cheek bones. This gives you the aesthetic result you're looking for, without having to endure invasive surgery.
Better Moisture Retention
Stronger, thicker skin has a couple of benefits. The deepest layers of your skin are protected from outside irritants and can retain moisture much better. With the benefit of unclogging the pores, prescription moisturizers can be more effective. All while your pores are not as noticeable, as the appearance has diminished with your PRP facial.
Improved Skin Tone and Texture
Do you have scarring on your face, maybe due to acne, injury, or surgery?  Maybe you have hyperpigmentation. When you get a PRP facial, the new skin cells that appear as a result will change the texture and tone of your skin in a truly remarkable way!  You will begin to notice the improvement within a few days.
How Often do I Need to Get a PRP Facial?
One of the nice things about this treatment is that you only need to get this facial once a year or so. The results are not only amazing… they are long lasting!
Where Can I Go for a PRP Facial?
Although it's not invasive surgery, it does require that your blood is drawn. This means that your average esthetician is not qualified or able to administer this treatment. It must be performed by a medical professional. At Vitality Aesthetics Medspa in Carroll County, Maryland, we have the proper medical staff to give you this skin saving treatment with an appointment in our office and we conveniently located near to both Baltimore and Howard Counties. Contact us today and set a date to visit our location and receive this beneficial facial soon!