Skip to Content
Medspa Medical Director in Sykesville, Eldersburg Maryland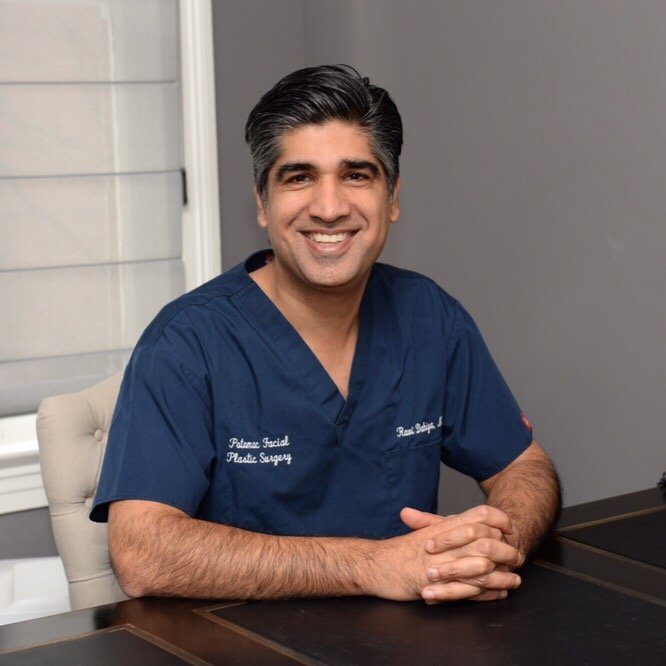 RAVI DAHIYA, MD
A cosmetic, plastic, and reconstructive surgeon in otolaryngology and head and neck surgery with over 26 years of experience, Dr. Ravi Dahiya, MD is our Medical Director at the Vitality Aesthetics medispa in Sykesville, MD.  Exclusively focusing on the face, Dr. Dahyia has a unique perspective and unparalleled experience to provide an all-inclusive view on rejuvenating and caring for the face.
Dr. Dahiya's educational background is nothing short of exceptional.  Dr Dahiya graduated with honors from Harvard College in 1994 and graduated from the University of Massachusetts for medical school in 1998 where he was inducted into the Alpha Omega Alpha Honor Medical Society.  He completed a 5-year residency in General Surgery and Otolaryngology at Albany Medical Center Hospital where he performed over 6,000 facial procedures. He completed a fellowship at the University of Toronto with Dr. Peter Adamson, an internationally renowned facial plastic surgeon.
Throughout his career, Dr. Dahiya has presented at domestic and international symposiums on facial plastic and reconstructive surgery of the midface and lower face, with topics ranging from deep plane versus SMAS facelifts, clinical efficacy of a variety of lasers, and the morality of cosmetic surgery.  His writing has been published in numerous clinical journals and books regarding otolaryngology, soft-tissue augmentation strategies, and nasal tip dynamics. His honors and awards include:
Kris Conrad Merit Award in Facial Plastic Surgery, University of Toronto (2004);
John Orlando Roe Award — AAFPRS Research Award;
American Academy of Facial Plastic and Reconstructive Surgery (2002);
Alpha Omega Alpha National Honor, Society University of Massachusetts Medical School (1997);
Stride Rite Award, for outstanding contributions in public service by a Harvard College senior (1994);
Nash Scholarship, Harvard College (1991 – 1994); and
Deerfield Cup, for exemplifying the ideals of Deerfield Academy (1990).
He is recognized as an expert in injectables and serves as a national teacher for Suneva Medical.  He trains both physician and other clinical injectors, including the team at the Vitality Aesthetics medispa. Most notable is his altruism and dedication to serve by taking part in surgical mission trips to underdeveloped countries and his support of women who have been victims of domestic violence by providing complimentary services to this population.
Dr. Dahiya is medically licensed in Maryland and Virginia and is Board certified by the American Board of Facial Plastic and Reconstructive Surgery, the American Board of Otolaryngology, and the International Society of Hair Restoration Surgery.  He is a member of the American Academy of Facial Plastic and Reconstructive Surgery, American Academy of Otolaryngology — Head and Neck Surgery, and American Medical Association professional societies. Vitality Aesthetics is privileged to have Dr. Dahiya as our Medical Director.  His leadership, knowledge, expertise, and commitment to compassionate and principled care lead to clients that trust us and are delighted by the effectiveness of our medical-grade treatments and products and the overall service we provide. Contact us to learn more about the procedures available at Vitality Aesthetics skin care and medispa to learn more about Dr. Dahiya's expertise.
Achieve the Best Version of Yourself