Skip to Content
Ozone Sauna Therapy Services In Sykesville, Eldersburg MD
Ozone therapy is an increasingly popular component of detoxification programs worldwide and has been proven for decades. This treatment method utilizes a steam sauna cabinet and an oxygen mask to provide pain management, relief from arthritis, stress, and muscle tension, an improvement in blood circulation, elimination of toxins, an increase in body metabolism, and therapeutic benefits for various health issues. For athletes, ozone sauna therapy will help to repair muscles more quickly and reduce the time in between workouts. The Vitality Aesthetics team has you covered for all of your ozone sauna therapy needs. Our highly trained staff will guide you through the process and you will find our state-of-the-art technology to be easy to use. Most people simultaneously feel relaxed and have more energy after the session. Despite sweating, you will actually be cleaner after you finish your session as ozone kills bacteria and viruses and leaves no harmful residue. Simply use the towels provided to dry your skin and you can continue with your routine. If you believe you could benefit from ozone therapy, give us a call today to schedule a consultation.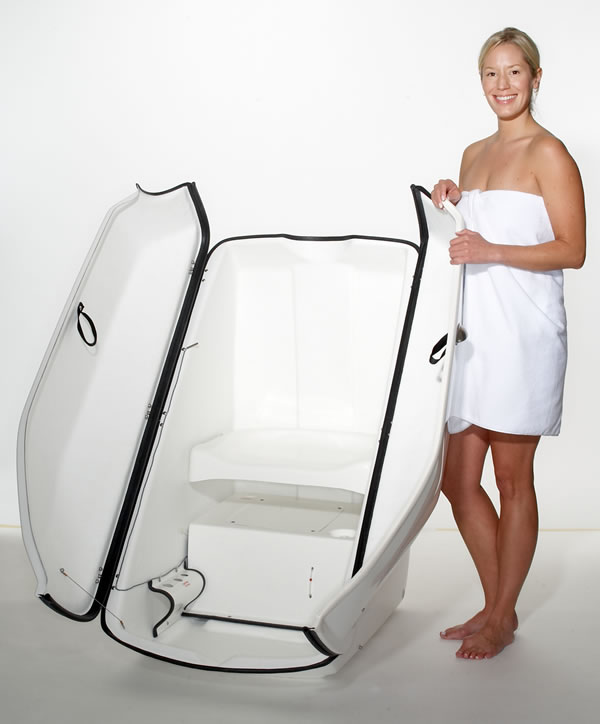 Discover Ozone's Natural Medical Properties
During an ozone therapy session, you will breathe high-flow oxygen through a non-rebreather mask and your skin absorbs ozone while sitting in the sauna cabinet. When used according to protocols, it has been shown to provide a wide range of benefits, as it:
Boosts blood circulation
Regulates immune system
Reduces lactic acid buildup to relax muscles
Increases muscle flexibilityEnhances skin texture and complexion
Speeds up metabolic processes
Relieves pain and speeds up healing process
Triggers bone marrow to release helpful stem cells
Kills pathogens to eliminate bacterial infections
Increases protection of antioxidant capabilities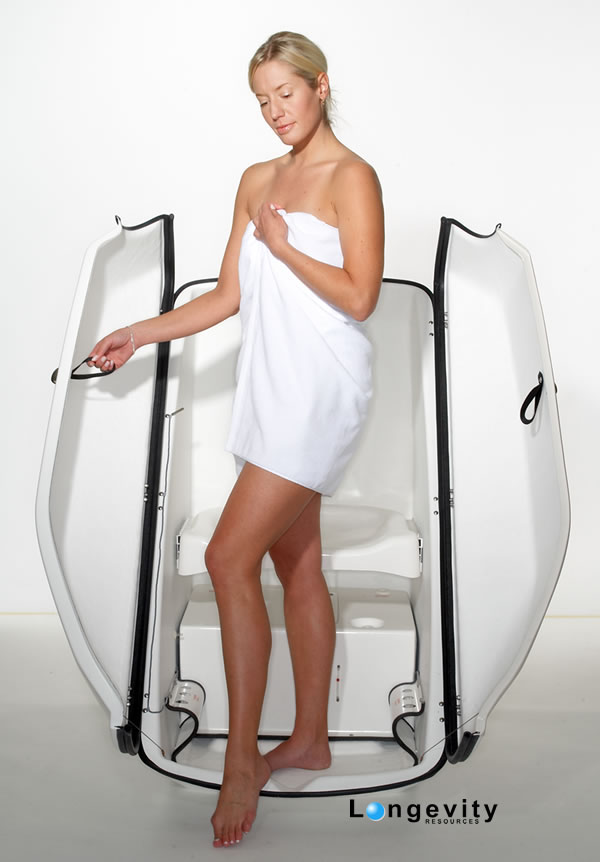 Effective Treatment for A Variety of Conditions
Our ultimate goal is to help you feel healthier and have a sense of wellbeing. Ozone sauna therapy stimulates the immune system, promotes relaxation and rejuvenation, increases oxygenation of tissues and cells, increases circulation, oxygen, and nutrient delivery within the body, detoxify and purge the body of toxin such as pesticides, polychlorinated biphenyls (industrial products or chemicals), drug residues, heavy metals, and acidic wastes, and encourages weight loss by burning 400 to 600 calories per session.
If you are looking to find relief from any of the following health issues, ozone therapy could be the solution you've been looking for:
ArthritisStress and muscle tension
Chronic fatigueDecreased metabolism
Inflammation
Blood circulation issues
Chronic Lyme disease
Long-haul virus symptoms
Diabetes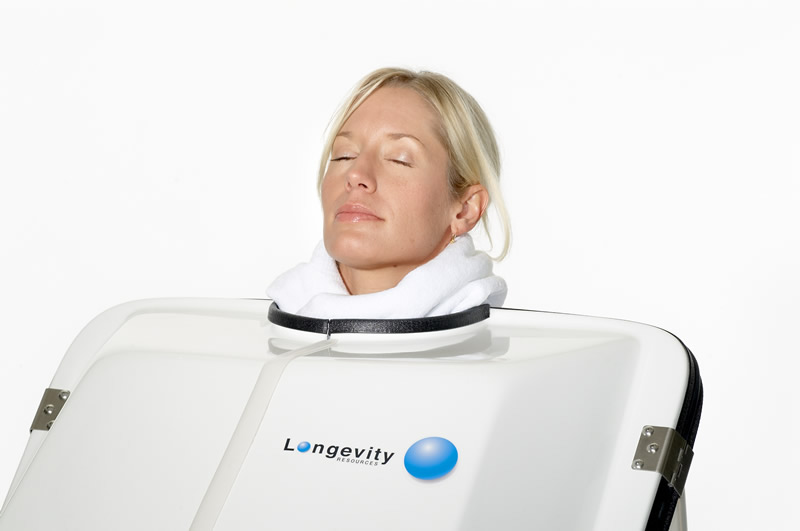 What to Expect During A Sauna Session
Ozone therapy is a non-invasive, painless way to promote overall health and wellness. We recommend that you arrive for your session well-hydrated and prepared to experience relief. The more hydrated you are when you arrive at your therapy session, the more benefits you will experience. Once you arrive, a member of our team will help you adjust the seat in the sauna cabinet to the appropriate height. If you would like to experience Exercise with Oxygen Therapy (EWOT) while sitting in the ozone sauna cabinet, you will place the non-rebreather oxygen mask over your nose and mouth and begin breathing high-flow oxygen. As you start to sweat, the high-heat steam will infuse into your skin and deliver ozone throughout your body. After your session, you will emerge feeling energized and at the same time relaxed. Ozone is antibacterial, antiviral, and antimicrobial so you will be cleaner than you would ever be after getting out of the sauna. It is best not to take a shower after an ozone sauna session because the ozone is still absorbing.
Contact Us Today to Schedule an Ozone Therapy Session
Ozone therapy at Vitality Aesthetics is an exciting option for anyone looking to invest in improving overall health and wellness. While ozone therapy may be a new concept for many, it is proven and has been in practice for decades. We encourage you to contact us to learn how ozone therapy can benefit you and to schedule a complimentary consultation. Our knowledgeable staff members would be happy to answer any questions you may have before your first session. If you are ready to get started on your journey to a healthier life, give us a call today to schedule your appointment.