Skip to Content
SkinPen® With Growth Factors Sykesville Maryland
Growth Factors (GF) with SkinPen® Medical Microneedling for Facial Rejuvenation
Rejuvenate your face with your own Growth Factors (GF) and SkinPen® Medical Microneedling at Vitality Aesthetics.  Also sometimes marketed as the vampire facial, celebrities love this innovative treatment and enthusiastically proclaim its results.  At Vitality Aesthetics, we are proud to offer this advanced and exclusive facial revitalization therapy to our clients in a safe and professional environment.  If you are interested in harnessing your body's natural Growth Factors and healing processes to improve the texture of your skin and skin laxity, reduce wrinkles and crepey skin, enhance volume, and stimulate fibroblast activity to generate collagen and elastin then the vampire facial, GF with SkinPen® Medical Microneedling offers these benefits with minimal social downtime.  You will notice positive changes to your skin for a more youthful appearance over the weeks following your procedure and you will continue to observe improvements over the next several months to one year.  On average, our patients feel results are lasting – up to two years or more.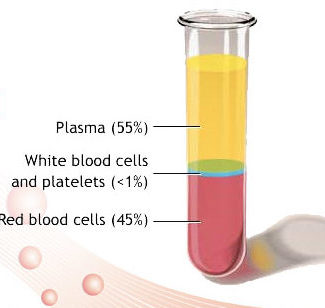 How does GF with SkinPen® Medical Microneedling Facial Rejuvenation Work?
Sometimes marketed by some as a vampire facial, this treatment involves SkinPen® Medical Microneedling in combination with your body's Growth Factors (GF).  GF is concentrated plasma protein that is the result of centrifuging the blood to remove blood cells.  These factors aid the blood in clotting and cells in growing.  When injected into the skin using SkinPen® Medical Microneedling, rejuvenates the skin by accelerating the production of collagen and hyaluronic acid and the body's healing process.
First, the treatment areas will be cleaned and prepared for the procedure.  A topical anesthetic cream will be applied to the treatment areas to minimize any discomfort.  A small amount of the patient's blood is centrifuged or spun to separate the blood.  In fact, at Vitality Aesthetics, we centrifuge the blood twice.  Once on a slow speed and again at a higher speed to separate the plasma and stem cells.  The GF and cells that are attracted to the needling sites repair tissue in the body as they are protein molecules made by the body and accelerate the healing process of the body.  The GF are placed on the treatment area and then the SkinPen® microneedling device is used so that the GF serum may be injected beneath the skin in order to stimulate cellular activity.  The FDA-approved SkinPen® medical microneedling device creates microchannels for the GF to enter, pulling stem cells to the treatment area to regenerate and stimulate new skin.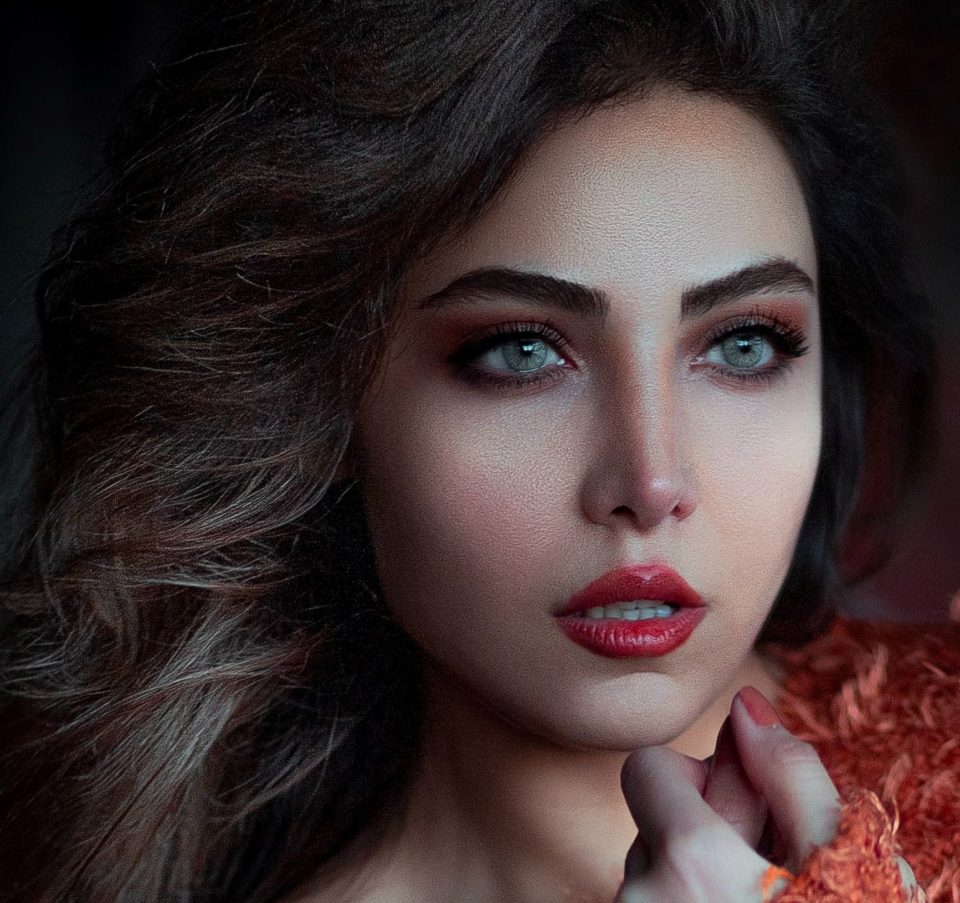 How the SkinPen® Utilizes GF to Refresh Your Skin with Minimal Downtime
Aging is cruel, but it doesn't have to be.  As we age, lifestyle and environmental factors affect the skin resulting in poor texture and tone, large pores, wrinkles, discoloration, and potentially scarring.  Many people are seeking ways to reverse these issues without significant downtime, expense, and risk.  At Vitality Aesthetics in Maryland, we recognize that this can negatively impact our self-confidence with consequences to our personal and professional lives.  Our goal is to understand our clients' concerns and devise personalized plans to transform the skin and body to restore self-confidence and vibrance so they can thrive!
The FDA-approved SkinPen® Medical Microneedling with GF procedure is appropriate for all skin types, is safe and effective, leverages the body's natural processes for firmer, healthy looking skin, and can be used to rejuvenate the face, neck, or any part of the body with minimal to no social downtime for lasting results.  You can expect to see results immediately after the procedure.  Our patients report they observe optimal results after a series of three treatments that may be performed monthly – collagen regenerates in thirty days so it will take time for the cells to regenerate in between treatments.  We offer flexible, affordable payment options and discounts when purchasing series of treatments.  We will work with you based on your individual situation and needs.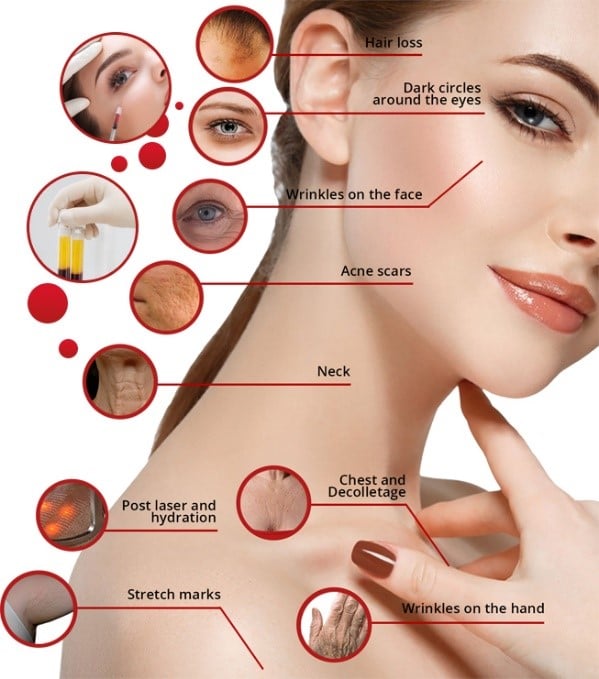 What areas can be treated by GF with SkinPen® Medical Microneedling Therapy?
GF facial rejuvenation can be used to treat hands, chest, and areas of the face such as smile lines, nasolabial folds, marionette lines, smoker's lines and other lines around the mouth, crow's feet, under eye bags and dark circles, cheeks, midface, jowls, and jawline, and any area of the body with scars and stretch marks.  It effectively can treat conditions such as scarring, acne pitting, large and unsightly pores, poor skin tone and lack of healthy and vibrant color, environmental damage due to sun exposure and exposure to the elements, hyperpigmentation, dark spots, stretch marks, hair thinning, and cellulite. 
A topical anesthetic is applied so that the procedure is comfortable.  Results vary according to each person's condition, quality of Growth Factors, and disposition to heal.  The social downtime is minimal, and you may immediately return to your daily routine.  You may initially experience redness and in some cases slight bruising.  Always wear an SPF to protect your skin from damaging UV rays.  This a safe and effective procedure and infection is uncommon if pre-treatment and post-treatment instructions are adhered to.
Is Your Face Showing Your Age?
Take the Next Step with the noninvasive, facial treatment that uses SkinPen® Microneedling and Growth Factors to rejuvenate your skin – improve the texture and tone of your skin, stimulate your body's production of collagen, and reverse the appearance of acne scars and scars as a result of trauma.  Our medical professionals will consult with you regarding your health history, confirm you are a candidate for the procedure, and develop an individualized treatment plan based on your desired outcome of the vampire facial.  Serving the Baltimore-Washington metropolitan area, contact Vitality Aesthetics to schedule your appointment for the vampire facial. 
Achieve the Best Version of Yourself