Skip to Content
Xeomin® in Sykesville and Eldersburg, MD 
As we age, the most visible signs are wrinkles, creases, folds, and line as a result of facial expressions and tension on the forehead, between the brows also known as glabella, around the eyes, on the bridge of the nose, and other areas of the face such as the chin and around the mouth.  With Xeomin® injections, these effects can soften, prevent, and reverse the appearance of years of aging.  Wrinkles can be smoothed and your face can look more relaxed, rested, and rejuvenated, with just one treatment that takes about ten minutes.  Xeomin® is often referred to as "naked Botox®" because it is a pure form of the neurotoxin that does not have a inactive protein included in the solution.  Men and women in the Baltimore-Washington metropolitan area of all ages, skin types, and ethnicities choose Vitality Aesthetics for all of their aesthetic needs.
What is Xeomin®?
Xeomin® is one of the brand names for injectables that are FDA approved and the most popular and ultimate minimally invasive procedures to relax wrinkles.  Since the 1990s, neurotoxins have been injected to block nerve impulses and to relax and smooth moderate to severe wrinkles and to prevent future wrinkles from forming.  Everyone has heard of Botox® and Dysport® but not another alternative, Xeomin®.  Xeomin® injections work just like Botox® and Dysport® but an inactive protein has been removed from Xeomin® – this inactive protein has not been removed from other neurotoxin formulations.  This inactive protein is not essential to the mechanism that relaxes and smooths wrinkles.  Because of this difference, many refer to Xeomin® as "naked" Botox® and Dysport®.
These neuromodulators can be used to treat expression lines around the eyes, in between the eyebrows, the forehead, chin dimpling, and areas around the mouth to reverse a "gummy" smile, lift the lips, and to improve downturned corners of the mouth.  The price of each unit of each of these neurotoxins is the same but the total price of the treatment varies by the amount needed to achieve the patient's desired results.  Xeomin® lasts from three to six months, which is also comparable to other neurotoxin injections.  Many patients experience a cumulative effect of Xeomin® injections after one year.  This is due to the fact that the muscles have been trained to relax and are less stressed and tight.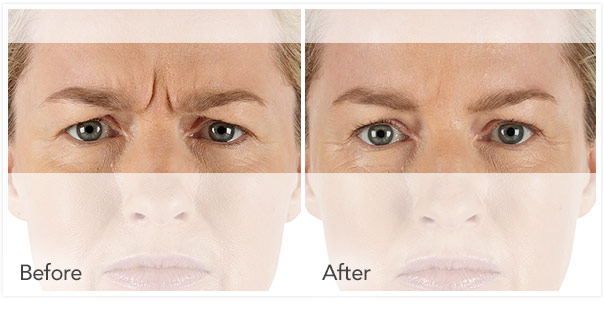 How Does Xeomin® Work?
Xeomin® is injected using tiny needles to focus on the muscles that cause undesirable folds, creases, wrinkles, and tension.  Xeomin® blocks nerve impulses to inhibit muscular movement.  Unwanted facial expression lines are softened, wrinkles are smoothed, and new wrinkles may be prevented for a natural, revitalized and rested look.  When skillfully performed, you will still have natural facial expressions but will look relaxed and rejuvenated.  Patients rave about the use of Xeomin® injections along with Restylane®, Radiesse®, and Juvederm® lip and dermal fillers for a minimally invasive, non-surgical liquid facelift.

What Can Expect with Xeomin® Injections?
It takes about ten minutes to perform Xeomin® injections and the treatment can be performed immediately after your consultation.  During your consultation with one of our registered nurses, your personal health history will be discussed, the areas that bother you will be assessed, and an aesthetic plan will be devised exclusively for you.  After the consultation, the areas to be treated will be cleaned and the amount of solution to be used will be prepared.  The injection sites will be iced, and you may cause a slight pinch, but topical anesthetic is not required.  Most people find this to be a painless procedure.  You should avoid rubbing or massaging the treatment sites for approximately twenty-four hours as well as vigorous exercise.  Otherwise, you may immediately return to your normal activities.  Your skin may be pink or marginally swollen after the procedure but that is temporary.  You may notice immediate results and further results will be visible over the next seven days.  Results vary but on average last from three to six months, especially for patients who have been injected for one year or more.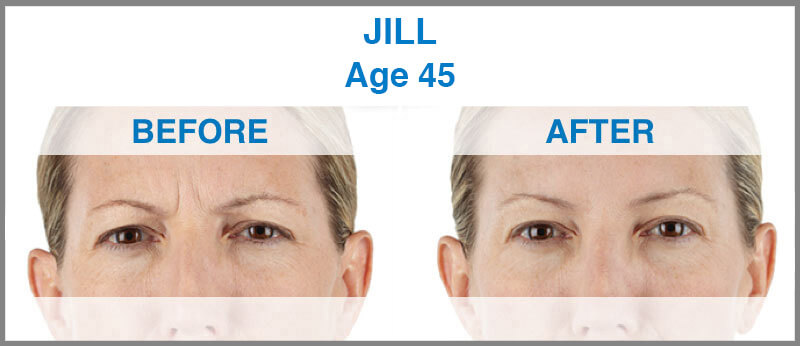 Am I Candidate for Xeomin® Injections?
Men and women of all ages, skin types, and ethnicities with moderate to severe expression lines and wrinkles and those who would like to prevent these smile, squint, scowl, and frown lines from forming are candidates for Xeomin® injections.  Typically, these patients are not ready for invasive surgery and this is a safe and effective non-surgical treatment that works synergistically with other procedures such as Restylane® and Radiesse® lip and dermal filler and Plasma Pen Skin Tightening for a corrective and preventative effect on the visible signs of aging.  At the beginning of your appointment, your health history will be reviewed by your expert registered nurse injector before the treatment.  This is an excellent treatment that can be performed any time of the year because it does not make the skin more susceptible to burns if exposed to the sun.
Why Choose Vitality Aesthetics for Xeomin® Procedures?
If you are considering this treatment, it is imperative that your provider is an experienced injector with expertise in facial structure and anatomy and has been treating patients for years.  The medical experts at Vitality Aesthetics are licensed, trained, and have over twenty years of experience in dermatology, aesthetics, and cosmetic and plastic surgery.  Our Medical Director is renowned, dual-Board certified facial plastic surgeon, Dr. Ravi Dahiya.  We have treated Baltimore-Washington metropolitan patients to appear rejuvenated and revitalized and to restore self-assurance.  Xeomin® and Dysport® injections are the most popular treatment in the United States to immediately get rid of wrinkles and smooth folds and creases.  Contact us to let us help you to become a more youthful you.
Achieve the Best Version of Yourself