Skip to Content
ABOUT US
Vitality Aesthetics specializes in providing the industry's most advanced, proven, and effective FDA-approved procedures and medical-grade skin care for at-home regimens that reinforce and enhance the effectiveness of our professional, in-office treatments.  Our treatments and products may not be found elsewhere in the Mid-Atlantic region.  We are committed to transforming our patients for natural looking facial rejuvenation and aesthetic enhancement to achieve the results they desire.  Serving men and women of all ages, ethnicity, and skin type, we are here to inform you on your medical and financial options to provide consultative services to devise a personalized treatment plan.
Our Medical Professional Experts
Our treatments help our clients improve their self-confidence and self-image and have found that decreases stress, enhances concentration, and leads to overall increased mental wellness.  The registered aesthetic nurses at Vitality Aesthetics are licensed, certified, and have over 20 years of experience performing dermatological, medical aesthetic, and cosmetic procedures.  They are facial and skin care specialists and expert injectors and are medically overseen by our dual-Board certified facial plastic surgeon and Medical Director, Dr. Ravi Dayiha.  Dr. Dayiha is internationally renowned for his leadership and expertise, specializing in face, head, and neck conditions.
Enhanced Protocols to Keep Our Patients and Staff Safe
As medical professionals, we always strictly adhere to sanitation procedures and have enhanced those procedures as a result of COVID-19.  In addition, staff are required to wear masks at all times and patients are required to wear facial coverings at all times except during aesthetic procedures.  Upon arrival, our screening concierge for patients and staff administer screening questionnaires and perform temperature checks before performing any procedure.  The safety of our patients and staff is our utmost priority.
Conveniently Located in Therapeutic Kneads
Visit us at Vitality Aesthetics in Sykesville, Maryland for minimally invasive cosmetic  medical procedures.  Located in Therapeutic Kneads Wellness Center, you will enjoy receiving treatments in a clean, safe, and tranquil environment and you may decide to have a massage or acupuncture while you are there.  With plenty of parking, there's no need to travel to the city to receive the most advanced and effective medspa anti-aging, facial rejuvenation, and cosmetic enhancement procedures.  Minimize your exposure to COVID-19 by avoiding large medical centers and doctors' offices.
Let's Get Started
Contact us at 443.538.3953 for a complimentary and individualized assessment of your needs and to learn more about our specials and promotions.  You may also schedule your consultation online through our online scheduling portal.
At Vitality Aesthetics, we serve the Baltimore-Washington metropolitan area and offer FDA-approved treatments – Dysport® wrinkle relaxing injections, Restylane® dermal filler for the face and lips, Plasma Pen Skin Tightening, a nonsurgical and noninvasive facelift, necklift, and bodylift alternative, the unprecedented Bio-Revitalizing PRX-T33 "no peel peel" treatment for wrinkles, scars, and stretch marks on the face, neck, and body, PCA Skin® chemical peels, cosmetic and medical motorized micropen microneedling, microcurrent facial to lift and tone the face, signature facials, and other medispa treatments.
Vitality Aesthetics is licensed and insured.
Holly A. Edwards, Managing Partner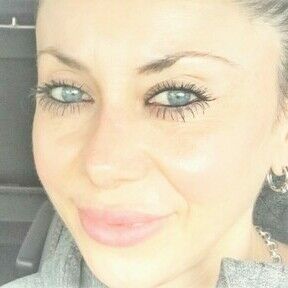 Holly A. Edwards is an accomplished executive management consultant and advisor to the boards of companies in highly-complex, strictly-regulated industries ranging from multinational Fortune 50 companies, to private equity portfolio companies, to startups.
Throughout her career, Holly has provided Board leadership to several organizations. At present, she serves on the Board of Directors for a medical informatics company, and a non-profit social enterprise that provides employment development, coaching, placement, and residential services for individuals with developmental challenges. Holly is a successful entrepreneur and investor, founding several companies including a management consulting firm and an organic loose leaf tea business, and is the founder and managing partner of Vitality Aesthetics.
Since her formative years, Holly has well-understood the relationship between confidence and personal success. Through a lifetime pursuit of alternative health and wellness strategies, she has mentored countless people to build their confidence and inspire them to achieve the best version of themselves.
"At Vitality Aesthetics, we are dedicated to providing services using innovative technologies and offering scientifically-proven skin care procedures and products that holistically address skin conditions experienced by clients of all ages. Each client is unique – we customize programs for our clients to reverse the effects of aging and achieve a healthy glow. We do this with the utmost integrity and exceptional client service, giving our clients the confidence to achieve great things."
Holly received an Executive MBA from Loyola University and a BS in Mathematics with a specialization in Actuarial Science from Loyola University. She is a certified professional director. She is the owner of Tea Vue, a purveyor of exquisite loose leaf tea.  She resides in Carroll County, Maryland with her husband.
Achieve the Best Version of Yourself