Skip to Content
Sculplla Mask with Celluma LED
Miraculous Plumping Mask
Get the results you want without going under the knife or getting pricked with a needle with a Sculplla Mask with Celluma LED treatment from Vitality Aesthetics in Sykesville, MD.  We believe in using the least intrusive means to guarantee results without making you uncomfortable. Using  the same material as in Sculptra filler injections, Poly-l-lactic acid along with a melange of anti-aging ingredients such as caffeine and niacinamide are applied to and absorbed by the top layer of your skin to plump fine lines and wrinkles.  With this treatment there is no downtime.  Simply avoid sweating and wetting the area for 12 hours.  The results are cumulative and spectacular.  Get the anti-aging results you want without committing to serious injections and dangerous chemicals that are not guaranteed to stay localized and whose long-term side effects are unknown.  Call us today to schedule your appointment.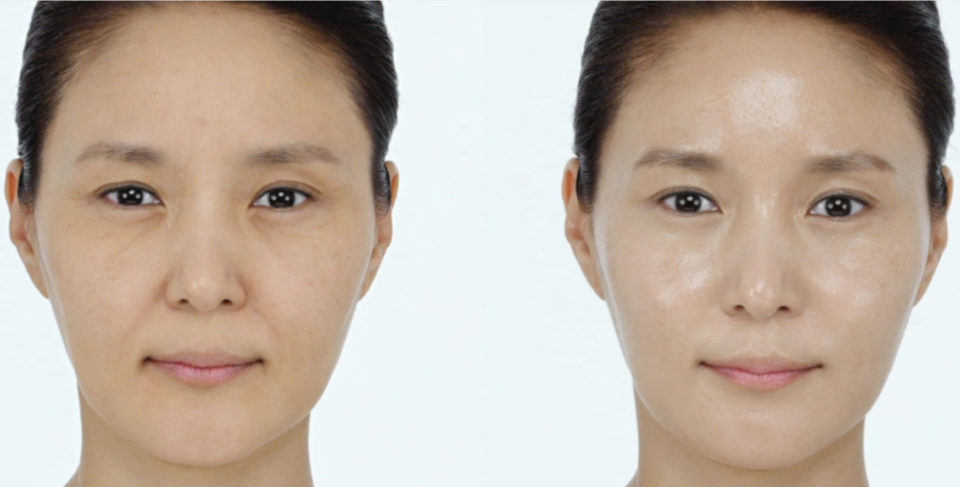 What is the Sculplla H2 Filler Facial Treatment?
The Sculplla H2 Filler Facial treatment provides filler-like results without a needle.  This is the only filler mask that is clinically-proven to work, there is no downtime, and the results are cumulative. Poly-l-lactic Acid and a blend of anti-aging ingredients penetrate the top layer of the skin to plump wrinkles and sunken areas of the face.
How Does Sculplla Work?
The treatment begins with cleansing the face and exfoliating the skin before applying the Sculplla Mask to allow the poly-l-lactic acid and collagen boosting ingredients to further penetrate in the skin for more substantial results. Once the mask is applied, sheets are molding onto the contours of your face.   You will relax under the Celluma LED light until the mask dries and adheres to your skin, further depositing the anti-aging ingredients.  The mask is carefully and painlessly removed to reveal diminished wrinkles and filled in hollows and sunken areas of the face neck and chest.
Needleless, Filler-Like Results with Painless Anti-Aging Treatments
Reduce nasolabial folds, crow's feet, and other fine lines and wrinkles with regular Sculplla Mask with Celluma LED treatments.  There's increasing demand for natural alternatives to risky facial injections.  The synergy of these modalities offer compelling results for a more youthful appearance through a simple, painless, relaxing process with no downtime.  Our clients often drift into sleep during the Celluma LED phase.
We offer products that will continue to enhance your results as part of your at-home regimen.  Caviplla is a luxurious hydrating serum that feels like a cream includes caviar, poly-l-lactic acid, and oxygen that supports the long-term effects of Sculplla Masks.
Sculplla Cell Mist is an excellent toner that reduces fine lines and wrinkles and augments the cumulative effects of Sculplla Masks leaving your skin looking more youthful with a radiant glow.
If you are interested, give us a call. Our skin experts are available to speak to you about the advantages of the Sculplla Mask with Celluma LED.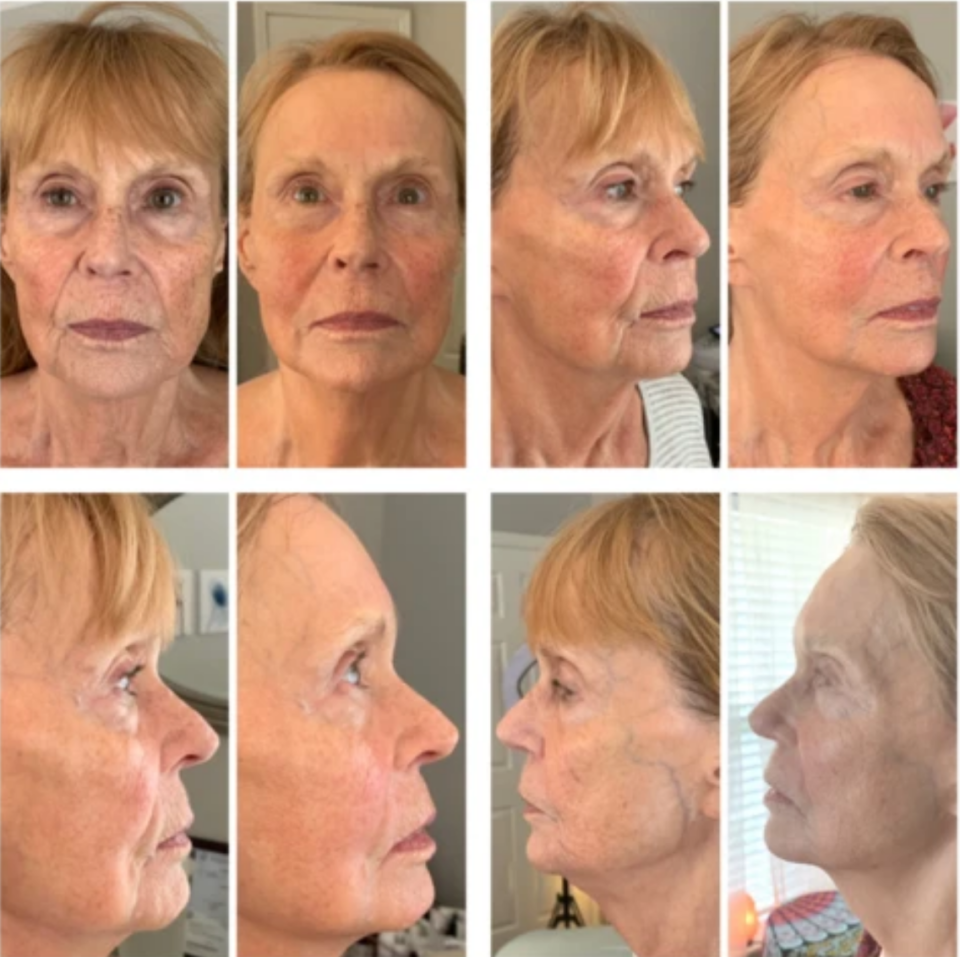 Start Youthing Today with the Sculplla Pro-Youth Program
Vitality Aesthetics is the only center in the Baltimore-Washington metropolitan area to offer the Scullplla Pro-Youth System.  While people of all ages like the results of the treatment to prepare for a special occasion, this youthing system is particularly beneficial for people in their 40s, 50s, 60s, 70s, 80s, and even 90s!  Sculplla Mask with light therapy treatments are recommended every two weeks, with Sculplla TimeMaster Pro Ultrasound and LED Plumping facials in between.  To maximize the results of professional in-office treatments, the at-home ritual includes CaviPLLA Premium Caviar + O2 Multi Serum, Sculplla H2 Stem Cell Mist, and Sculplla H2 Promoter Cell Repair Cream.  Clients attest to noticing a difference in their skin overnight — skin appears firmer and tighter and these positive effects last the all day.  The Sculplla Pro-Youth System is not just for the face.  This protocol is excellent for reversing the visible signs of aging on the neck and décolleté.  Start looking younger and feeling more confident today and schedule and appointment at Vitality Aesthetics in Sykesville-Eldersburg, MD.
Phototherapy with Celluma LED Treatments
Experience the newest and most effective way to treat a multitude of skin conditions with the Celluma LED. This FDA-approved treatment manages pain and treats skin, muscle, and joint issues by utilizing light energy to accelerate healthy and natural cellular health.  Repair and replenish your skin's tissue cells and improve mitochondrial function with this light therapy.  This treatment is so relaxing, many of our clients drift into blissful sleep while lying under the device.  Mitigate discomfort and heal a number of skin conditions with this non-invasive, painless, healing therapy.  Call Vitality Aesthetics today to schedule your consultation and learn more about how you can benefit from Celluma LED therapy.
What is Celluma LED Therapy?
The Celluma LED Therapy treatment is a non-invasive treatment that is used to reduce the appearance of wrinkles, treat acne, and ease pain.  Using technology developed by NASA, the Celluma LED therapy treatment helps compromised cells regenerate using a combination of blue, red, and near-infrared light.  The light is absorbed by photoreceptors in cells, which produces energy that fuels various metabolic processes.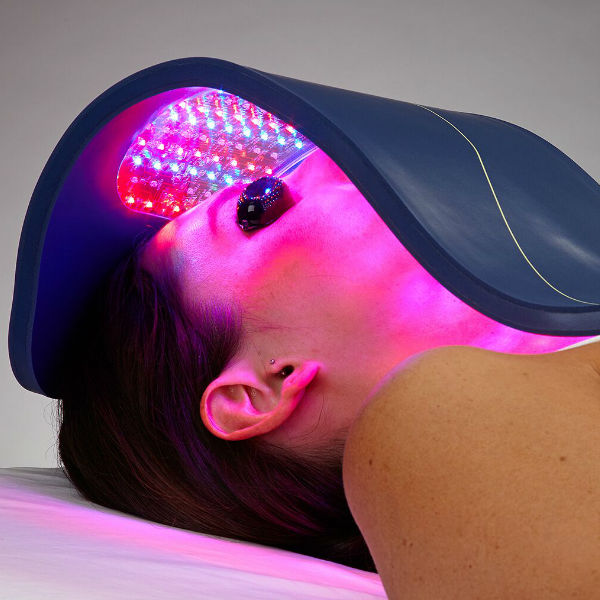 How Does It Work?
Similar to plants harnessing the sun's energy for chlorophyll production, Celluma LED therapy uses high-intensity light at specific wavelengths to treat the tissue on your face and body.  It works by effectively triggering your body's instincts to begin the healing and replenishing process.  We use this phototherapy to increase cell circulation, repairing tissue and treating bacteria and other unwanted harmful elements on your skin and in your body.  Celluma LED therapy treats chronic acne, poor skin tone and rough texture, scars, inflammation, joint pain, stiffness, arthritis, and muscle spasms.  When your cells absorb particles of light, they transform that light into energy.  Your body then uses that energy to stimulate growth, healing, and rejuvenation.
Experience the Difference Today
The experts at Vitality Aesthetics in Eldersburg are happy to talk to you about the advantages of Celluma LED therapy and how it covers and exceeds other light therapy options.  It's safe, noninvasive, non-toxic, and affordable. It doesn't use any harsh topicals or require painful healing processes.  It's flexible, conforming closely to the application area, allowing us to treat many different aspects of your body where you need treatment.  Take advantage of technological advancements in anti-aging and pain-relieving treatments.  Long gone are the days of going under the knife or requiring injections to have healthy and younger-looking skin.  It all starts with a phone call.  Our skin experts will meet you at our clinic in Sykesville, MD and answer any questions you may have about this breakthrough technology.  Whether you're young and struggle with severe acne or notice changes to your skin and would like to restore your skin's firmness, this treatment can benefit you.  Call us today to schedule your initial consultation.