Skip to Content
Kybella Treatments In Sykesville Maryland
Kybella® – Say Goodbye to Your Double Chin!
Your grandmother referred to it as a "double chin." The medical name for this malady is submental fullness. It is an accumulation of excess fat under the chin. This excess fat may appear for a variety of reasons.  It might be a natural part of your aging process.  It could be that you have a genetic makeup that makes you prone to have submental fullness.  Putting on additional weight may also be the culprit. Additionally, you may have had this condition for a long time, or you may have just noticed it lately.
Whatever the cause, most people are not thrilled to be carrying this annoying extra fat. It may effect your self-confidence and self-image. Until recently, the only solution was surgery or liposuction.  Now, with Kybella®, you can get visible results, sometimes after just a couple of treatments.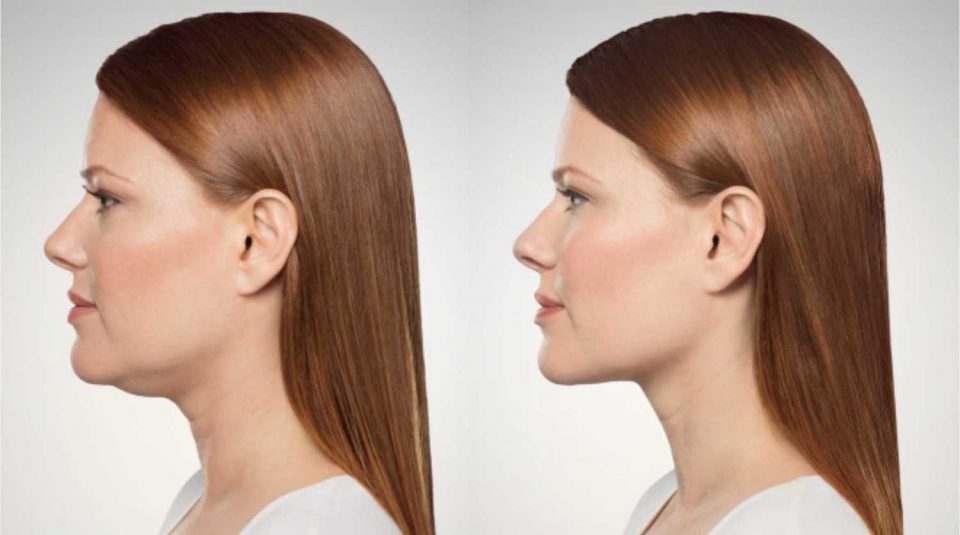 How Do Kybella® Injections Work?
Kybella® contains as its active ingredient a synthetic, man-made version of deoxycholic acid, which occurs naturally in the human body. Deoxycholic acid has the job of helping towards absorbing and breaking down dietary fat. Once you receive your Kybella® injection under the chin, it destroys the fat cells that cause your double chin; they can no longer accumulate or store fat. The beauty of it is, they also cannot regenerate.  Your body will shed the cells naturally. Once you've reached your goals with Kybella®, you can stop treatment.

Recovery After Kybella®
One of the best things about Kybella® treatments is that there is little, or no recovery downtime required. You don't need to miss any work or social functions. Try not to engage in strenuous activity for a few days after your treatment. You may have some swelling or sensitivity at the injection site. If so, it will go away after the first few days. Once the swelling goes away, you should be able to see some results!
What Does the Kybella® Procedure Involve?
You may be wondering what it's like to have a Kybella® treatment session. Each session takes less than 30 minutes. The procedure starts with using a topical solution, which will numb the injection area. Then, your provider will inject the Kybella® into the problem areas with small syringes. They will focus on the areas that show the most fat. Next, the deoxycholic acid starts to break down your fat cells. These cells are then disposed of naturally by your body. Most people must return for additional treatment sessions, anywhere from a month to eight weeks later, depending on what your provider instructs you to do.
Ready to Give KYBELLA® a Try?
Call Vitality Aesthetics in Sykesville/Eldersburg, Maryland today to schedule an appointment.  At your consultation, we'll talk with you about treatment options and share our information about financing your treatments. We offer a discreet, boutique medspa experience to the residents in the Baltimore-Washington, D.C. metropolitan area. We practice strict cleanliness protocols to protect our clients and staff. We would love to help you say goodbye to that double chin!