Skip to Content
Microcurrent Electric Facial
Lift Your Facial Muscles to Prevent and Reverse Aging with a Microcurrent Electric Facial
A microcurrent electric facial by Vitality Aesthetics in Sykesville, MD is like exercising your facial muscles.  The technology sends electric current that mimics the bioelectricity, or electrical currents occurring within or produced by the human body.  The current activates your face's muscle memory to return your facial muscles prior to the effect of gravity over the years. Microcurrent technology also repairs and boosts collagen and elastin.  A series of treatments is recommended for non-surgical facelift results.
Microcurrent technology is proven, safe, has been used for decades, and was originally discovered to treat the effects of sagging facial muscles due to nerve-paralysis and palsey.  Most clients find the rhythm of the treatment to be soothing and cathartic.
This seemingly miraculous treatment is painless and drains lymphatic fluid and improves circulation, removes puffiness, improves the penetration of serums, and lifts the face for a younger, more contoured youthful look.
Call us today to learn more about this noninvasive procedure and schedule your own.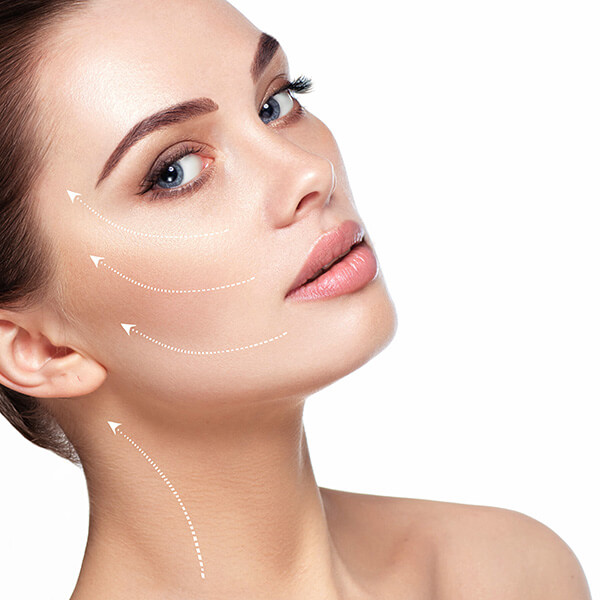 How Does It Work?
Microcurrent electric facials work by applying a low-grade electrical current to your skin to effectively train your muscles to tighten, lift, and become firmer. It is an FDA-approved method dating back to the 80s. In the past, it was used to treat atrophied or sagging facial muscles in the medical field. Today, we use similar techniques to restore your facial muscles into a firm, gleaming smile. The treatment also helps contour your face, saving you time and effort when it comes to applying your makeup. Think of the treatment as a workout for your face. By applying the facial technique once a month, you'll feel the muscles in your face start to strengthen and tone just like your arms, legs, and abs would after spending time in the gym. It also doubles as a lymphatic drainage massage. This helps drain your body of toxins and other unwanted materials, reducing puffiness in your face.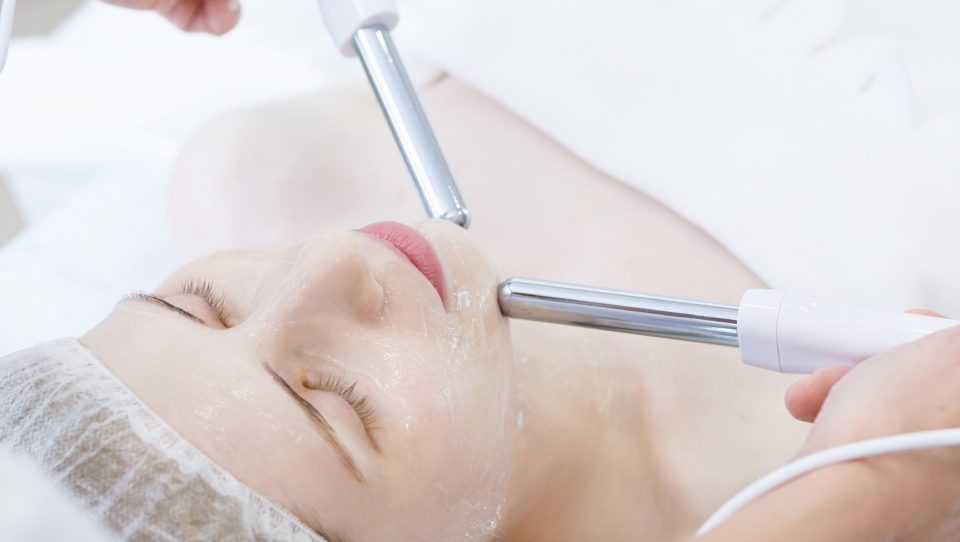 Sit Back and Relax
After your microcurrent electric facial treatment, you'll notice that your forehead is tighter, your eyes will be lifted, and you'll have a fuller, more awake look. It stimulates the natural collagen in your skin to give you a more youthful aesthetic while building facial muscles.  As your facial muscles strengthen, collagen and elastin structural proteins will develop for a cumulative, lasting effect.  Relax as we include this into regular facial therapy.  There's no discomfort, pain, or recovery period.  Contact Vitality Aesthetics today to schedule your microcurrent facial and start looking like your younger self.
What is a Microcurrent Electric Facial?
Microcurrent electric facials are commonly referred to as facial toning or non-surgical face lifting because of the dramatic lifting effect it has on facial muscles and contours.  It simultaneously provides muscle toning and lymphatic draining to reeducate, firm, and lift the face with both short-term and long-term benefits.
Dysport, Botox, an Xeomin immobilize the muscles, causing some muscles to atrophy in order to relax wrinkles.  Microcurrent is like exercising — lifting the muscles and plumping the face to prevent and reverse sagging skin, using your body's bio-electrical current.  Injectables and microcurrent electric facials can be used in conjunction to enhance the effect of each individual treatment.  Schedule a treatment to look your best for an event with immediate results and maintain the results with a series of treatments.