Skip to Content
Botox® and Dysport® Injections to Relax Wrinkles
Botox®, Dysport® and Xeomin® in Sykesville, Eldersburg MD
The symptoms of aging, like the expression lines on your forehead and around your eyes, not only make you look older, but can also make you look sad, tired, and angry. Treating your facial expression lines with Dysport® not only helps you look refreshed, but also helps others see your true, emotional self.  Botox® and Dysport® are FDA-approved injectable to temporarily relax wrinkles.  The molecules in Dysport® are smaller than the molecules in Botox® and some clients report quicker results.
Carroll County Maryland residents and those in the neighboring counties such as Howard, Baltimore, Frederick, and Montgomery rely on the licensed, certified and experienced aesthetic nurse professionals at Vitality Aesthetics for their Botox® and Dysport® treatments.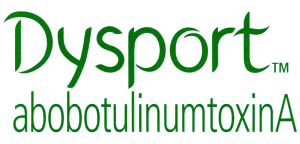 What is Dysport®?
Botox® and Dysport® are injectable neuromodulators.  The molecules in Dysport® are smaller than the molecules in Botox® and some clients believe Dysport® to be more effective than Botox®.  Botox® or Dysport® is injected in the desired local areas and relaxes the muscles and wrinkles by blocking the nerve signals in the location of the injection.  In turn, this temporarily stops the wrinkle-causing contractions allowing the skin of the forehead, around the eyes, and other areas of the face to smooth — wrinkles are reduced, which reduces the visible signs of aging.  You will notice an improvement immediately after the injections and will continue to notice improvement over the next few days.  This minimally invasive procedure has temporary and mild, if any, side effects.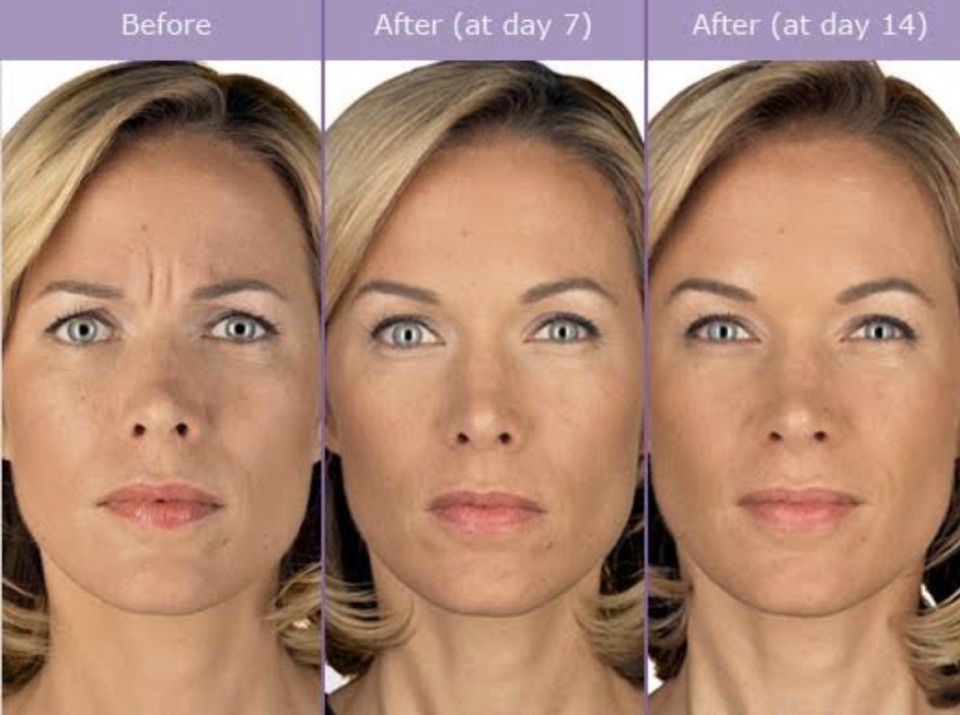 What are the Benefits of Botox®/Dysport®?
Botox®/Dysport® injections are a welcomed non-surgical option by many to help restore their natural and youthful appearance with minimal downtime.  Some clients prefer Dysport® over Botox® as they find the wrinkle-relaxing to be more even and consistent, and the results to last longer but really, it is a personal choice.
Botox®/Dysport® is intended to be used on the glabella lines, which are the wrinkles that form between the eyebrows and extend vertically toward the forehead.  These are the lines that appear from expressions such as scowling and frowning. Furthermore, Botox®/Dysport® effectively treats horizontal lines on the forehead and wrinkles around the eyes for a smooth, youthful appearance.
Dysport® has the added advantage over Botox® of a slight spreading effect from the injection site, allowing for a more natural smoothing of the affected muscles.  While Dysport® may be preferred because clients feel it is more effective than Botox®, the price of the two are comparable. Botox® is approximately three times more expensive per CC than Dysport® but typically two to three times the number of CCs are used when injecting Dysport®.  This is an important fact to be aware of when comparing the price of injections.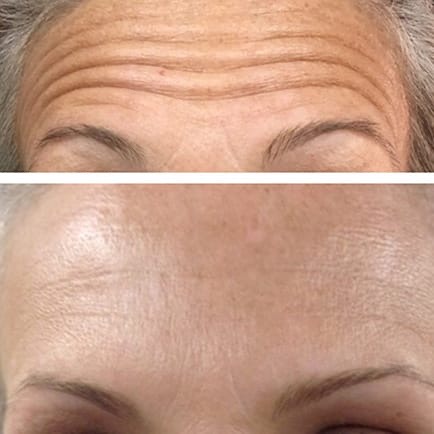 What to Expect with a Botox®/Dysport® Treatment?
During your  consultation, Vitality Aesthetics will determine the injection sites to deal with the targeted muscles based on each client's facial anatomy and desired outcome.  Clients then receive a topical anesthetic to stop any minor discomfort. The number of injections required depends on the severity of each client's fine lines and wrinkles, however, the procedure is completed in fewer than twenty minutes.
Additionally, there is little to no downtime with Botox®/Dysport® injections, so patients can immediately return to work after the procedure.  Some of the common side effects can include mild bruising, redness, and itching at local injection sites.
Results vary but generally patients can expect results to last about four months.  After the effects have diminished somewhat over time, maintenance injections can be performed to extend the outcome of the initial treatment, prior to the next procedure.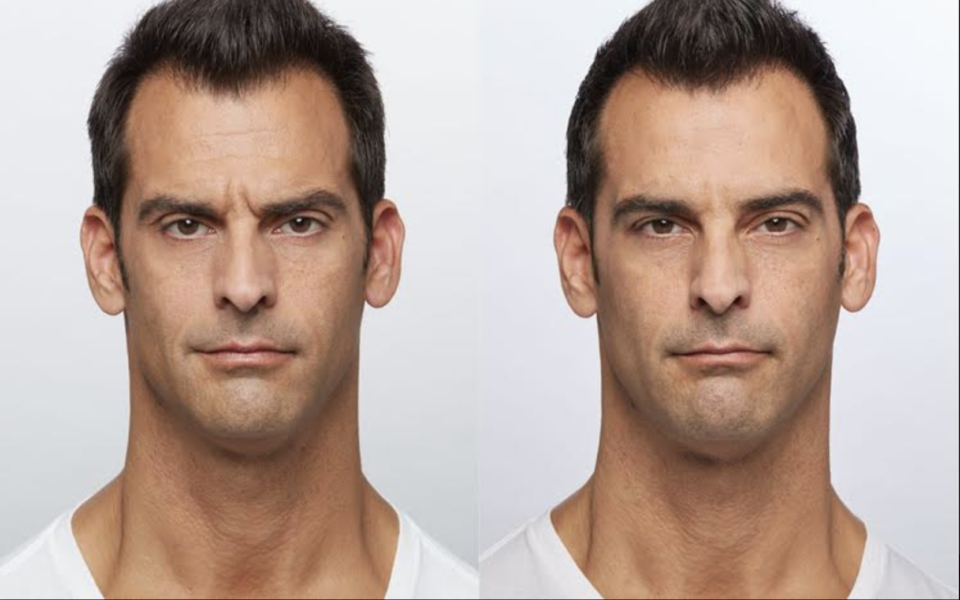 Why Choose Vitality Aesthetics for Botox®/Dysport® Procedures?
Vitality Aesthetics is a skin clinic and medispa offering innovative treatments such as neuromodulating injections, injectable filler, and Plasma Pen skin tightening. Specializing in non-invasive and minimally invasive services to keep you looking youthful and rejuvenated. Vitality's mission is to offer scientifically proven, regenerative, and aesthetic procedures with little to no downtime. The experts at Vitality Aesthetics is a tenured group of injectable aesthetics nurses with experience in Dermatology, Cosmetic/Plastic Surgery, and Medispa services. In addition to the practitioners, Vitality is proud to have a dual Board certified facial plastic surgeon and Harvard Graduate as our Medical Director.
Ready To Schedule Your Consultation?
To schedule a consultation to find out whether Botox® or Dysport® is right for you, call Vitality Aesthetics at 443-538-3953 to schedule or schedule your appointment using our online booking portal.  We know life is hectic and we strive to be very accessible to our clients' needs and lifestyle.
Join the Dysport® Rewards Program to Start Saving on Your Injectable Procedures
Become a ASPIRE Galderma Rewards member to earn points for every Dysport® and Restylane® injectables treatment.
SIGN-UP NOW TO SAVE UP TO $60 ON GALDERMA AESTHETICS PRODUCTS
Terms and Conditions Apply