Skip to Content
Cosmelan® Peel For Hyperigmentation
The Skin Miracle – Cosmelan® Peel in Sykesville Eldersburg
Whether you're starting to show some dark spots on your skin from aging, your younger days in the sun are catching up to you, or acne scars from outbreaks years ago persist even now.  There is a solution for you in the Baltimore-Washington Metropolitan Area.
Reasons for Pigmentation Issues
This proven treatment is helping thousands of people who deal with skin discoloration to feel more vibrant and confident every day.  It is the world's top depigmentation method to help correct moderate to severe pigmentation issues that arise for a variety of reasons, such as:
Genetics
Aging
Chemical Exposure
Inflammation
Sun Exposure
Medication with Photosensitizing Effects
It also helps to improve acne, scarring, and texture issues including rough, bumpy, and dry skin.  Patients also experience anti-aging benefits.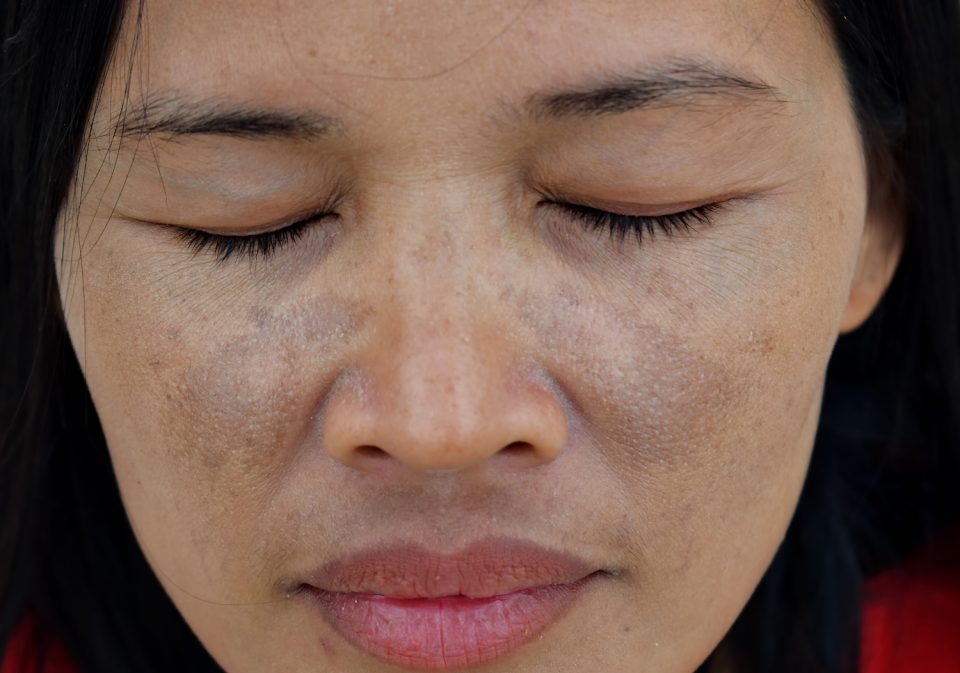 Is a Cosmelan® Peel Right for You?
The Cosmelan® Peel provides a combination of corrective qualities, making it effective and unique with an overall curative effect.  At last, an effective way to eliminate your skin's dark spots while evening out your skin tone consistency and brightness.  It will improve your skin's color, texture, tone, and tightness.  It event helps with fine lines, wrinkles, and textural issues.  Your skin will glow and look rejuvenated!  This leading depigmentation method works equally well with light or dark skin tones, yielding excellent results for all skin tones.
Why Choose the Cosmelan® Peel?
Put simply, it works!  Long-term results and high customer satisfaction make the Cosmelan® Peel the top choice for hyperpigmentation treatment in a medical setting.  Many different types of hyperpigmentation can be treated with a Cosmelan Peel.  We can treat acne scars that develop after experiencing the inflammation that comes with acne.  Sunspots that show up from sun exposure can lighten or disappear when treated with the Cosmelan Peel.  Melasma, the grayish-brown patches that appear on the face, respond well to treatment with the Cosmelan® Peel.  Nearly every skin discoloration problem, from post-inflammatory hyperpigmentation to freckles, will respond positively.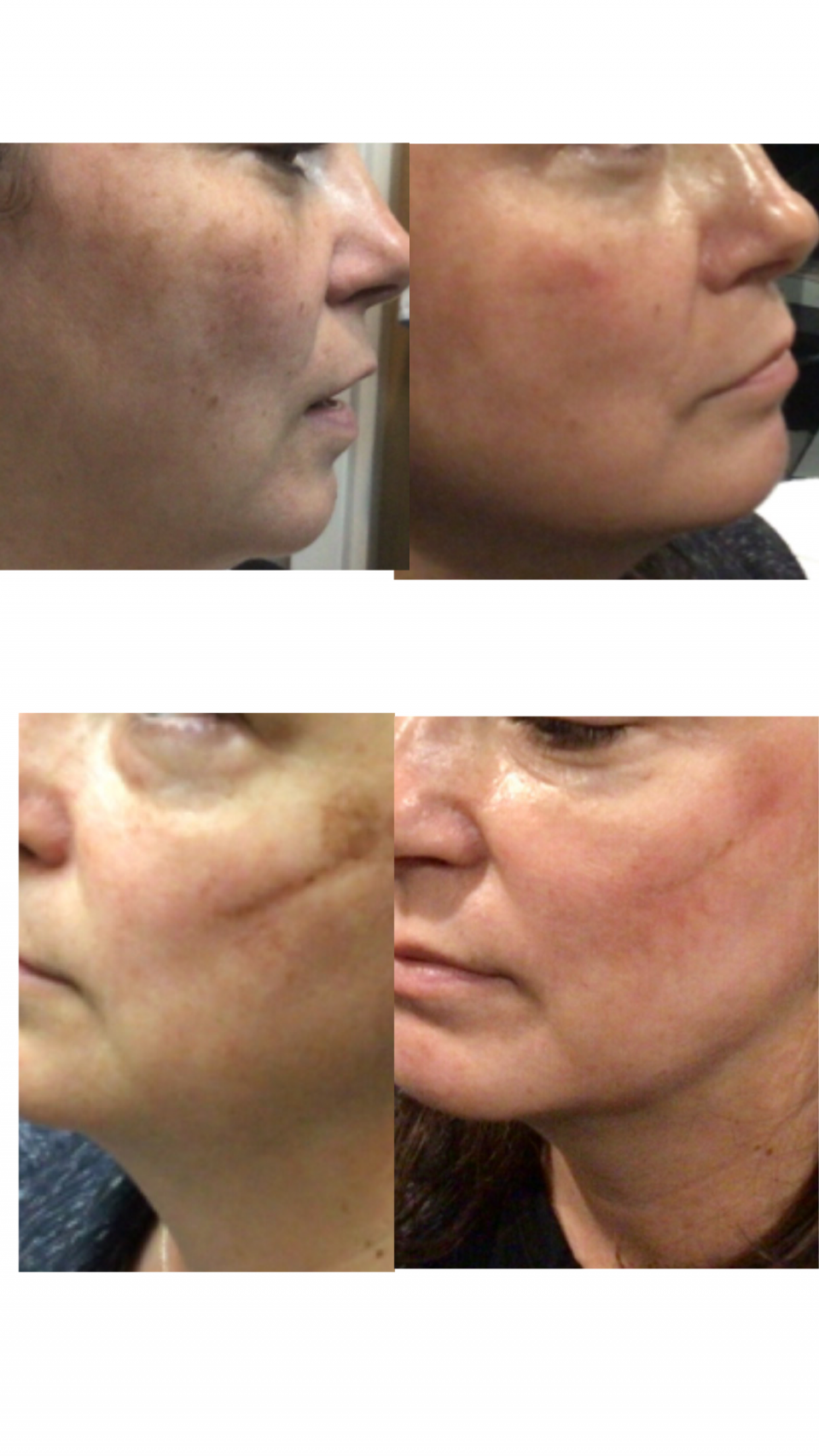 What is the Procedure for the Cosmelan® Peel?
At this point, you may be wondering what's involved in this seemingly miraculous treatment.  The first thing we're going to do is to conduct a thorough consultation with you.  This treatment needs to be performed under medical supervision.  We will make sure that you're a good candidate for the Cosmelan® Peel before we do anything.  Once we have decided to go forward with the Cosmelan® Peel, we set up an appointment for your treatment.
When you come into Vitality Aesthetics in Sykesville, Maryland, we clean your face and apply the Cosmelan Mask, which is Step 1 of your treatment. The mask will look a bit like mud on your face.  You will leave with the mask on your face and we will equip you with your at home regimen of products and instructions.  Your provider will ask you to keep the mask on for eight to ten hours before removing it with a gentle cleanser or even just water.
The mask is not painful.  You may not experience any unusual sensation at all.  Some people do note that they have a slight burning sensation or a slight tingling of the skin.  After removing your mask, you will start to apply the at-home treatment the following day.  On the second day, you will notice that your skin feels dry and is red in appearance – you may be swollen slightly.  Soon, your skin will start to peel.  The amount of peeling experienced is different for each individual.  It will take a few days, or even as long as a few weeks, for the peeling to stop.  Your skin may be pink at times.   Again, it will vary person-to-person.
You will return to Vitality Aesthetics in four weeks for a "touch-up" treatment.  The mask will be applied again, but not as thick as the first application.  You will follow the same post-procedure instructions.  You must be vigilant with consistent aftercare and use SPF.  SPF is included in your home care regimen.
Why Vitality Aesthetics?
At Vitality Aesthetics, we specialize in providing natural-looking facial rejuvenation and asthetic enhancement.  We provide treatment for women and men of all ages, all skin types, and ethnicities.  We always begin with a complete assessment of your needs and a thorough explanation of your options.  We offer flexible financing options to help you achieve your treatment goals.
Our providers are experienced and highly specialized.  Our Medical Director, Dr. Ravi Dayiha, is a Harvard graduate and a dual-Board certified facial plastic surgeon of international renown.
Our enhanced cleaning and sanitation procedures ensure the safety of our clients and our staff.  We welcome you to schedule a consultation and visit us at Vitality Aesthetics.  We would love to meet you and talk about your aesthetic goals.