Skip to Content
The New, Longer-Lasting and Natural-Looking Lip Filler from Galderma in Sykesville Maryland
What is Kysse™?
Now available to the greater Baltimore, Washington community – Kysse™ is the new, FDA-approved, longer-lasting, hyaluronic acid filler to augment the lips from Galderma. This advanced filler lasts up to one year versus six to nine months for other lip fillers. This is because the hyaluronic acid is formulated with Galderma's new, proprietary XpresHAn technology and cross-linked with smaller sized particles that create a smoother filler that is more versatile for the perfect, plump, kissable pout. It may also be used to rejuvenate wrinkles around the mouth, including fine lines above the upper lip, and improve the disposition of the mouth from an unhappier appearance to a happier appearance. After receiving Kysse™ lip injections, you can expect natural-looking, fuller, softer, and more kissable lips, improved lip color and texture of the lips, and results that have been clinically proven to last up to one year.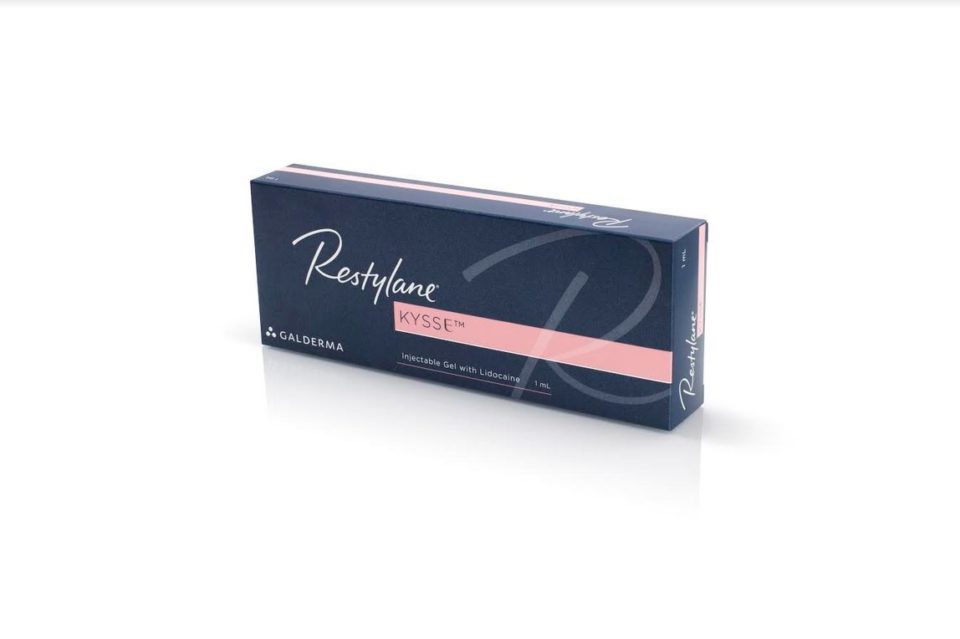 How are  Kysse™ Lip Injections different from other fillers?
Kysse™ is similar to other hyaluronic acid fillers for augmentation and restoration of volume such as Restylane®, Juvederm® Vobella, and Radiesse®.  It is specifically designed for the lips and the area around the mouth.  It can increase volume, plump, and create more defined lip borders.  It contains lidocaine, which is a local anesthetic, to minimize any discomfort during the quick and easy procedure.  In just a few minutes, your lips and areas around your mouth will appear revitalized and your youthful appearance will be restored.  Because of this new and innovative technology and formulation, Kysse™ lip injections tend to look and feel more natural – your lips and Kysse™ appear seamless and the lip border will have better definition.  The results of clinical studies indicate that, "Kysse™ provides lip fullness, improves the appearance of the lines above the mouth and leaves patients satisfied with their results."  Patients attest to beautifully shaped upper and lower lips compared to other lip augmentation procedures and lip enhancement fillers and one syringe appears to deliver the fullness and enhancement that clients desire.  Often with other lip fillers, patients require 1 ½ syringes to achieve desired plumpness and augmentation.  Kysse™ is a cost-effective option that exceeds patients' expectations based on results, longevity, and value.

What can I expect after Kysse™ lip Injections?
You may experience minor redness, swelling, or tenderness post-injection.  This typically resolves in a few days and the procedure requires minimal social downtime.  Many patients seek injection treatments during a lunchbreak.  Kysse™, like other lip and facial hyaluronic acid fillers are naturally degradable by the body.  You may wish to return in nine months to one year for a tune-up or for your next treatment, depending on the treatment area.
How can I get soft, revitalized lips?
Our lips are often neglected and are subject to environmental exposure, damaging UV rays, and behaviors such as smoking and are prone to aging because of repeated facial expressions.  Kysse™ revitalizes lips to fill in wrinkles, augment the size of the lips, and restore volume not just to the lips but to the area around the mouth.  Kysse™ is effective for patients of all ages.  From patients who are in their 20s or 30s of age and desire enhanced or augmented lips and patients who are in their 40s, 50s, and 60s of age and desire restored lip volume.  Injectables have been proven to boost self-esteem and self-confidence, especially now for uplifting spirits and excitement.   Do something for yourself – you deserve it.  Contact Vitality Aesthetics serving the Baltimore-Washington metropolitan aera to schedule an appointment.
Ready To Schedule Your Consultation?
To schedule a consultation to find out whether Kysse™ is right for you, call Vitality Aesthetics at 443-538-3953 to schedule or you may schedule your appointment using our online booking portal.  We offer flexible financing options through CareCredit® and PayPal Credit and accept cash, personal checks, and credit cards as payment.
Achieve the Best Version of Yourself