Skip to Content
RESTYLANE® In Sykesville, Eldersburg and Carroll County Maryland
We offer many hyaluronic acid dermal fillers that will help keep your lips and face hydrated and appearing plump and youthful.  Hyaluronic acids is naturally produced by your body but this production declines as you age.  Visit Vitality Aesthetics Medspa, our medical injectors, and dual-Board certified Medical Director to restore the level of hyaluronic acid in your body and reverse the appearance of mild to deeper wrinkles and folds and can also give you the lips you want with a perfect pout.  Restylane® delivers natural looking results and is our most popular and widest selling dermal filler to the residents of Sykesville, Eldersburg, Westminster, and neighboring Maryland towns.  94% of patients on RealSelf feel that Restylane® injections are worth it.

What is Restylane®?
Restylane® is an injectable filler used to fill out wrinkles, lines and folds of the face.  Restylane® utilizes hyaluronic acid, a naturally occuring substance in the skin, which functions to keep your skin looking smooth, hydrated, healthy and youthful.  Restylane® is often used to enhance the volume and attractiveness of the lips.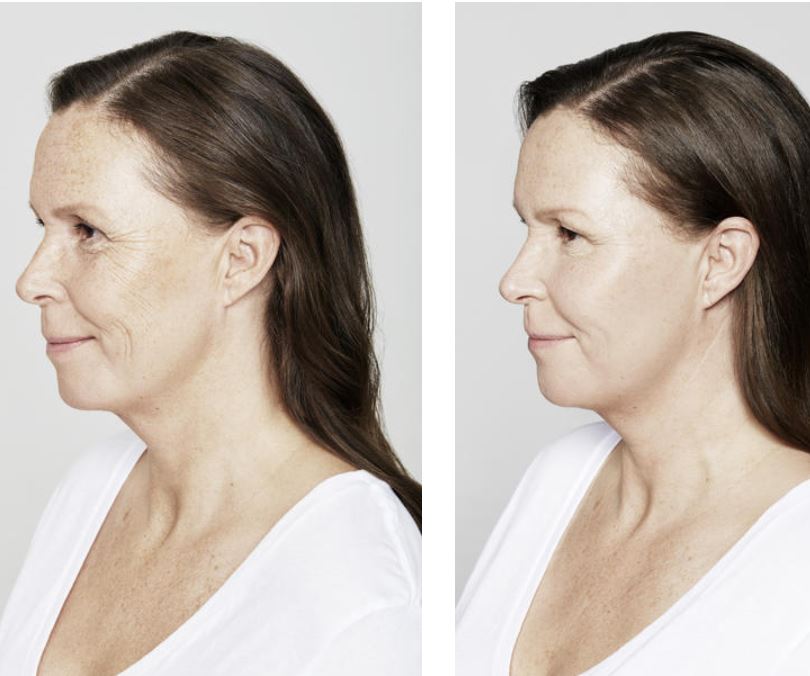 Benefits of Restylane®
Restylane® is a non-invasive, non-surgical option that addresses some of the more concerning signs of aging such as loss of volume in the face and lips and deeper smile lines and wrinkles and can also give those who would like fuller lips the lips that they have always wanted.
Restylane® injections deliver moisture to the face and lips using a naturally occuring substance in the body, hyaluronic acid.  Dermal filler injections are corrective — reversing lines around the mouth and creases on the face that form as a result of smiling, smoking, and other repeated movements of the face and correcting asymmetry in the lips.  Lip injections can improve enhance the look of other features of the face and augment the lips so that they are like the most sought-after celebrity lips.
The procedure from start to finish takes less than 30 minutes and can be performed during the span of a typical lunch break.  One of the most significant benefits of Restylane® injections is that it can reduce the appearance of lines and wrinkles by up to 80% and with results that may last up to 6-9 months and may continue for up to 12-18 months, depending on the injection site.  These effects can be extended with touch ups as well as with the supplementation of synergistic clinical grade masks and signature facials.  The injections performed by our Sykesville, Maryland medspa are virtually painless and requires little to no downtime.
What to Expect
During the consultation phase, Vitality Aesthetics will determine the injection sites to deal with the targeted lines, wrinkles, hollow spots of the unique facial anatomy of each patient and discuss the desired outcome of wrinkle filler and lip augmentation.  Clients then receive a topical anesthetic to prevent any minor discomfort.  The number of injections required depends on the degree of each patient's wrinkles and what is required to augment thin or asymmetric lips.  However, the procedure is completed in fewer than thirty minutes.
Additionally, there is little to no downtime with Restylane® injections, so patients can immediately return to work after the procedure.  Some of the common side effects may include mild bruising, swelling, and itching at local injection sites.
Results vary but generally patients can expect results to last about 6-9 months and may continue for up to 12-18 months, depending on the injection site.  After the effects have diminish somewhat over time, maintenance injections can be performed to extend the outcome of the initial treatment, prior to the next procedure.  Additional complementary services and products for home use are also available to extend the youthful outcome of the Restylane® procedure.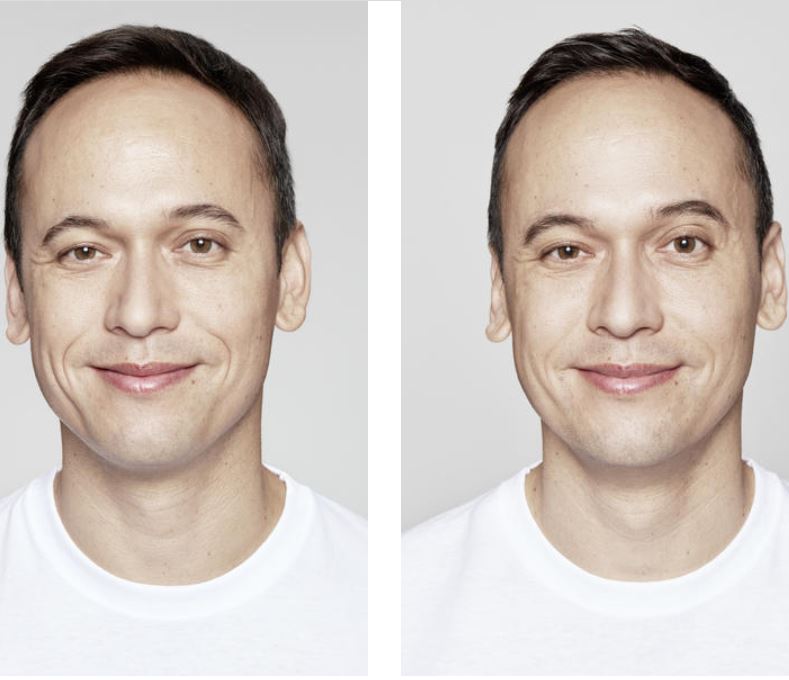 Why Choose Vitality Aesthetics for Restylane® Procedures?
Vitality Aesthetics is a next generation skin care clinic and medispa serving Carroll, Howard, and Baltimore county.  In addition to Restylane®, we offer wrinkle relaxing, neuromodulating injections such as Dysport®/Botox®, the revolutionary PRX-T33 no peel bio-revitalizing peel, PCA Skin® chemical peels, Plasma Pen skin tightening, LED light therapy, and much more.  Our offerings are results based, non-invasive and minimally invasive procedures that are designed to be synergistic to maintain a healthy and rejuvenated appearance.  Our treatments are performed by skilled medical nurse estheticians and backed by a dual Board-certified Harvard graduate as our Medical Director.  Vitality Aesthetic's mission is to offer scientifically-proven, regenerative, and aesthetic procedures with little to no downtime.
Ready To Schedule Your Consultation?
To schedule a consultation to find out whether Restylane® is right for you, call Vitality Aesthetics at 443-538-3953 to schedule or you may schedule your appointment using our online booking portal.  We offer flexible financing options through CareCredit® and PayPal Credit and accept cash, personal checks, and credit cards as payment.