Skip to Content
BBL HERO and Forever Young+ BBL in Sykesville, Eldersburg MD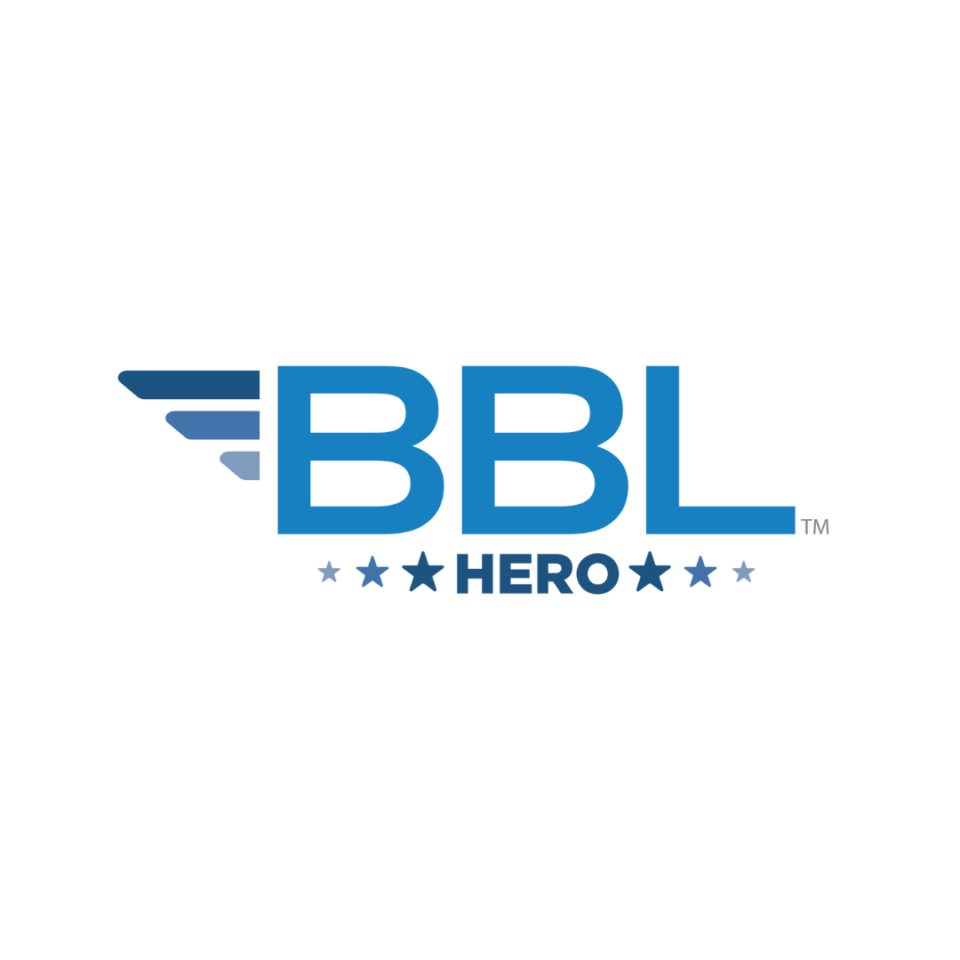 Are BBL Hero and Forever Young+ BBL Right For You?
Nearly every person we see can benefit from BroadBand Light High Energy Rapid Output (BBL HERO) and Forever Young+ BroadBand Light (BBL) – Fitzpatrick skin types ranging from I to V.  Actually, it is one of the few aesthetic procedures available that is capable of repairing a range of skin problems from texture to structure to pigment issues.  It changes the genetic expression of the skin to reverse damage and aging.
Suitable prospects for BBL HERO and Forever Young+ BBL are people with undesirable reddish areas or brown spots and hyperpigmentation showing superficially on their skin and even damage that is unseen by the eye, commonly brought on by things such as years of environmental damage, exposure to sunlight, and lifestyle.
This version of BBL, BBL HERO,  is the most effective choice for individuals that have plateaued with the outcomes of standard BBL and IPL as well as people who want the most effective treatment to reverse the indicators of aging and also the effects of sun exposure on their upper body, arms, legs, and also back. BBL HERO was developed  to treat larger treatment areas quickly, effectively, and efficiently – a décolletage can be treated in just 90 seconds!
Forever Young+ BBL is ideal for people that have wrinkles, freckles, age spots, and other types of blemishes on the neck and face.   In short, BBL+ is designed to target smaller treatment areas.
Benefits of BBL HERO
Who said there is no such thing as superior and fast?  BBL HERO is a treatment that takes just minutes.  This state of the art technology is 400% faster than similar treatments utilizing older technology. In addition BBL HERO:
Is pain free. While you may feel the warmth from the energetic output from the Sciton mJoule laser device, most find the treatment to be comfortable and therefore pain management is not needed.
Is convenient.  With little to no downtime, there is no need to change nor alter your lifestyle other than applying sunscreen and protecting your skin during sun exposure avoiding the sun for 14 days.
Generates positive outcomes.  While remarkable improvements take place after a series of sessions spaced at 4 week intervals, improvements can be initially seen 2 to 4 weeks after a single BBL HERO session.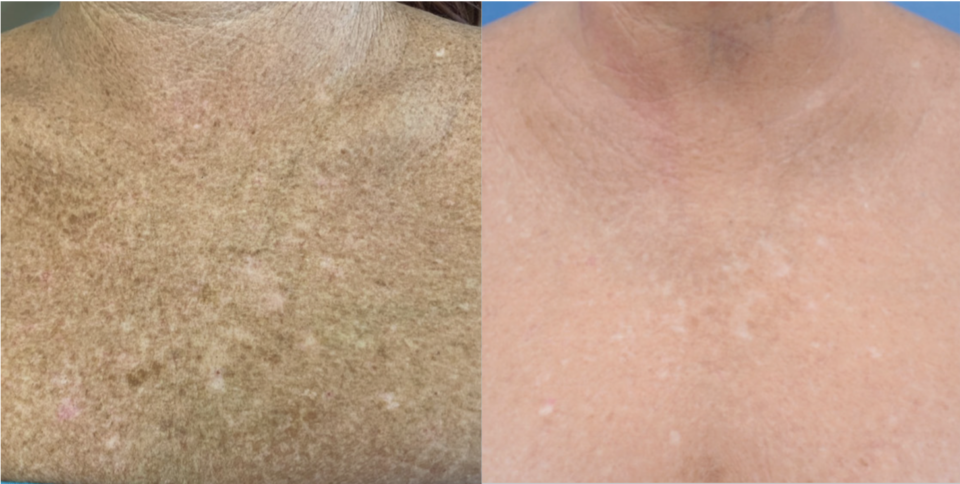 Preparing for Your BBL HERO Treatment
Four weeks prior to your BBL HERO session, you will be asked to stay clear of engaging in certain tasks like: waxing, laying out in the sun without protection, going tanning, and utilizing certain skin treatments such as chemical peels and Retin A. Additionally, you will be asked to discontinue consuming blood-thinning medicines like non-steroidal anti-inflammatory drugs unless prescribed by your doctor.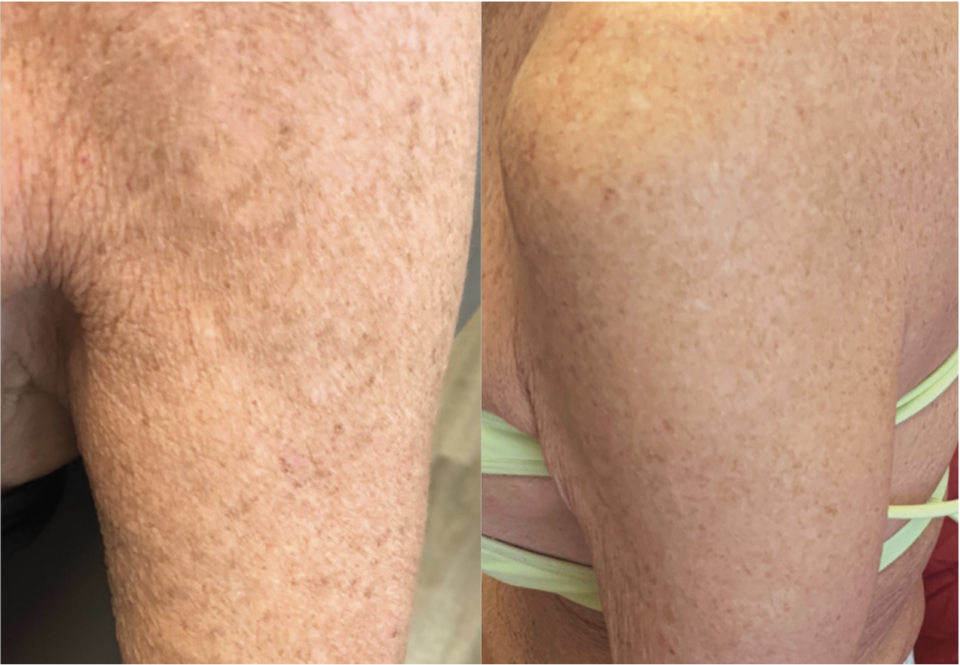 What is so Special about BBL HERO?
Due to the state of the art technology in BBL HERO, sessions are much faster than conventional BroadBand Light therapies. For instance, it requires 50% less time to perform BBL+ when compared to traditional BBL/IPL.
In addition, BBL HERO session times for the arms and legs are decreased by 75% when compared to standard BBL therapies. BBL HERO requires approximately fewer than 5 minutes to address each arm or leg, effectively treating hyperpigmentation and vascular issues caused by sun damage and broken capillaries, while boosting the manufacture of collagen production and improving the skin's overall appearance and causing a younger, vibrant glow.
Additionally, BBL HERO boasts 300% more power and 2 times the cooling properties of standard BroadBand Light treatments.  Meaning that BBL HERO and Forever Young+ BBL resurfacing treatments are more tolerable and deliver better outcomes.  This combination of factors makes this treatment very popular with our Maryland clientele looking to undo treatments to reverse damage from years of sun exposure.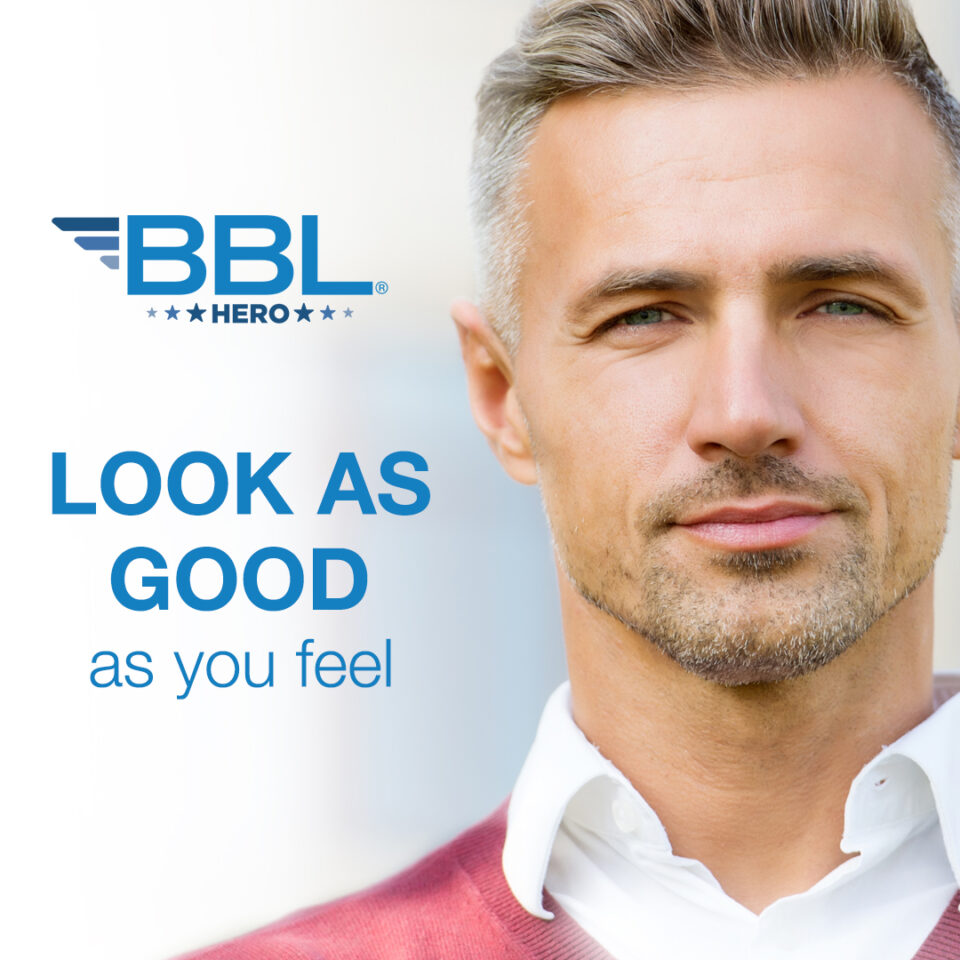 BBL HERO Addresses Multiple Indications
The signs of aging are not limited to just the face.  Because of this, BBL HERO was designed to fully address issues, in a rapid and painless way, on the chest, back, arms, legs, hands, feet and more.  Furthermore, BBL HERO can address multiple aesthetic issues like:
Treating age spots and freckles
Reducing the appearance of small blood vessels and rosacea
Boosting the production of collagen, resulting in a youthful appearance
Addressing active acne and preventing future breakouts
Reversing sun damage
Tightening loose skin
Why Vitality Aesthetics?
At Vitality Aesthetics, we take interest in not only the aesthetic of our patients but in their overall health, wellness, and vitality.  We invest time in getting to know our patients on a personal level, listening to their concerns, understanding their goals, educating on treatment options, formulating individualized treatment plans, delivering care that is focused on outcomes, and providing service that exceeds expectations.  We consider our patients family.