Skip to Content
Treatment for Cellulite in Sykesville Eldersburg Maryland
Almost Everyone Has Cellulite 
Regardless of your weight, over 90% of women experience cellulite on the buttocks, thighs, and other areas of the body such as the arms and hips.  While more common in women, men occasionally suffer from cellulite as well.  Women are more prone to cellulite than men because of the way their bodies accumulate and distribute fat.  When the body carries excess fat, and the number of fat cells increase, the fat cells press upward while tough cords of connective tissue pull downward, creating this very common condition.  The connective tissue in these areas becomes stiff and loses its elasticity, dimples and lumps appear, giving the skin an "orange peel" look – this uneven surface or dimpling is referred to as cellulite.  Cellulite is a very common skin condition that causes lumpy, dimpled flesh on the thighs, hips, buttocks, and abdomen.
Let's be clear, cellulite is not fat.  It isn't caused by an unhealthy diet or lack of exercise.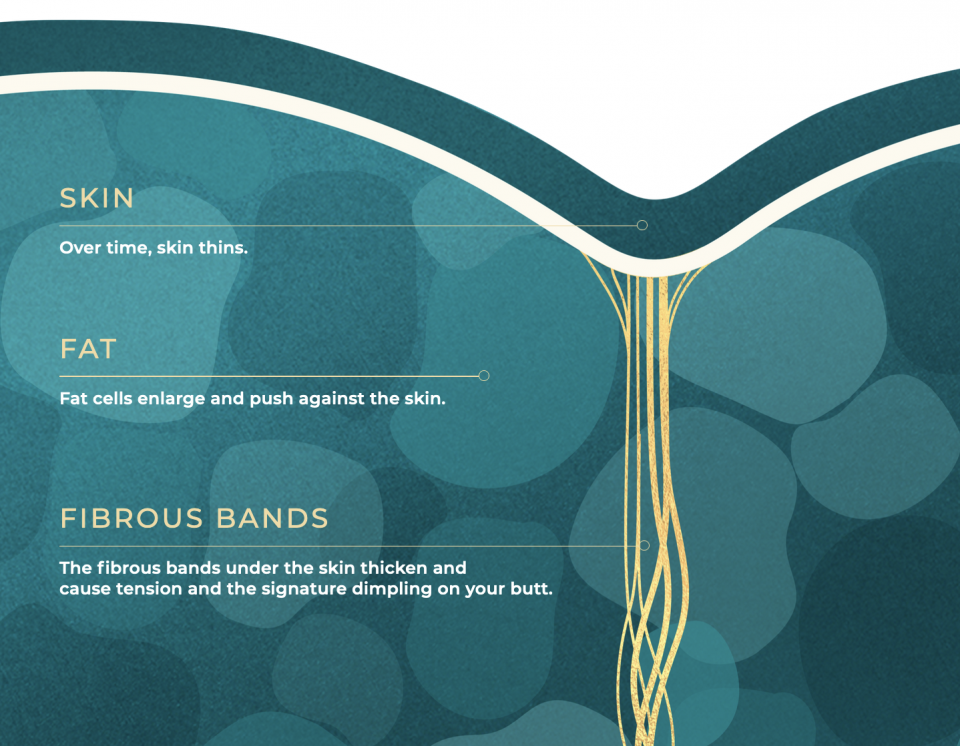 As We Age, Hormonal Changes Create Greater Risk of Cellulite
Older women are more susceptible to developing cellulite due to hormonal changes during the aging process. Estrogen, insulin, prolactin, thyroid, and noradrenaline all have a role to play.  When supplies of these hormones in the body fluctuate throughout normal aging, decreased circulation slows collagen production.

Cellulite Doesn't Discriminate By Age Nor Body Type
Although cellulite seems to appear more when people carry excess weight, thin people have cellulite too.  Paying attention to diet and getting plenty of exercise may help decrease your chances of developing cellulite, but may not have any effect at all.  Some people no matter how much they excercise cannot seem to get rid of cellulite – it is very frustrating.

It May Be Due To Genetics
Our inherited genes affect our fat distribution, circulation, and metabolism.  Depending on what genes you inherit, they may leave you more prone to cellulite.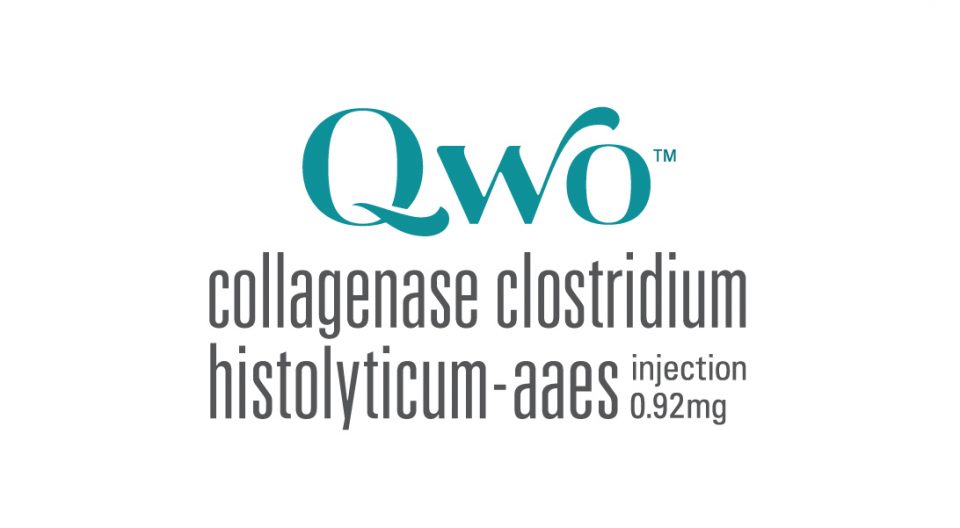 What Can I Do?
Treatment Options
There are scarce cellulite treatment products on the market.  Unfortunately, liposuction surgery is one very invasive option and while it can effectively remove fat, it can make cellulite appear worse.  Liposuction is not suggested to address cellulite because of the risk of making dimpling appear worse.  Lasers can help to thicken the skin and potentially reduce the appearance of cellulite but they do not get rid of cellulite.
However, there is a revolutionary and effective treatment that is FDA-approved to treat moderate to severe cellulite that is minimally invasive and only requires an injection with minimal downtime.  Vitality Aesthetics Medspa in Carroll County, Maryland is one of select providers of QWO® cellulite injections.  This brilliant new treatment, the first of its kind approved by the FDA, is administered in three sessions, 21 days apart.  Patients can expect to visibly see results 28 days after the third treatment.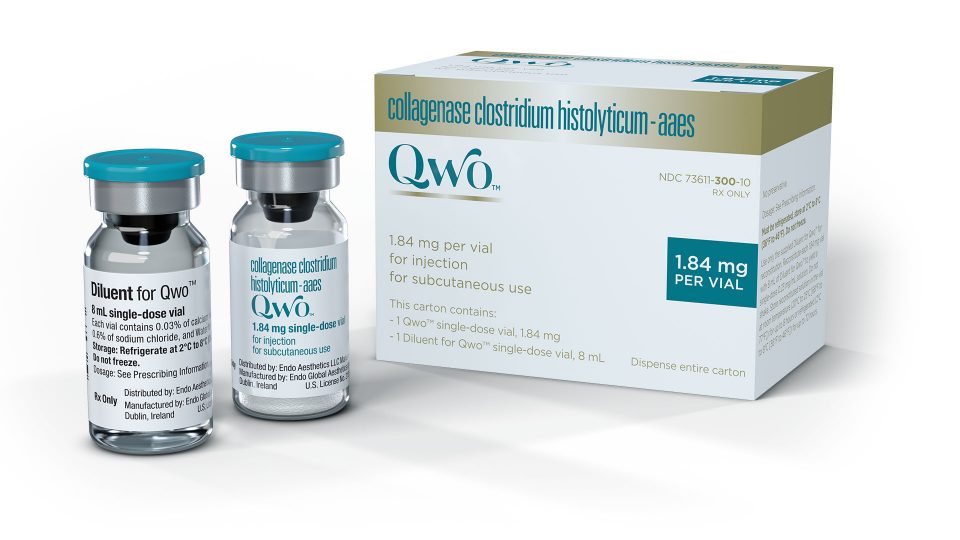 The Procedure
QWO® is an injectable cellulite treatment and a powerful solution for those who have cellulite.  We are excited to offer this procedure to our patients.  If you want to reduce the dents and dimples from cellulite, QWO® is an excellent option for you.  It contains the active ingredient collagenase clostridium histolyticum (CCH).  CCH is an enzyme responsible for breaking down the bands that pull the tissue downward that causes the skin to dimple and supports the process of new, better-quality skin growth.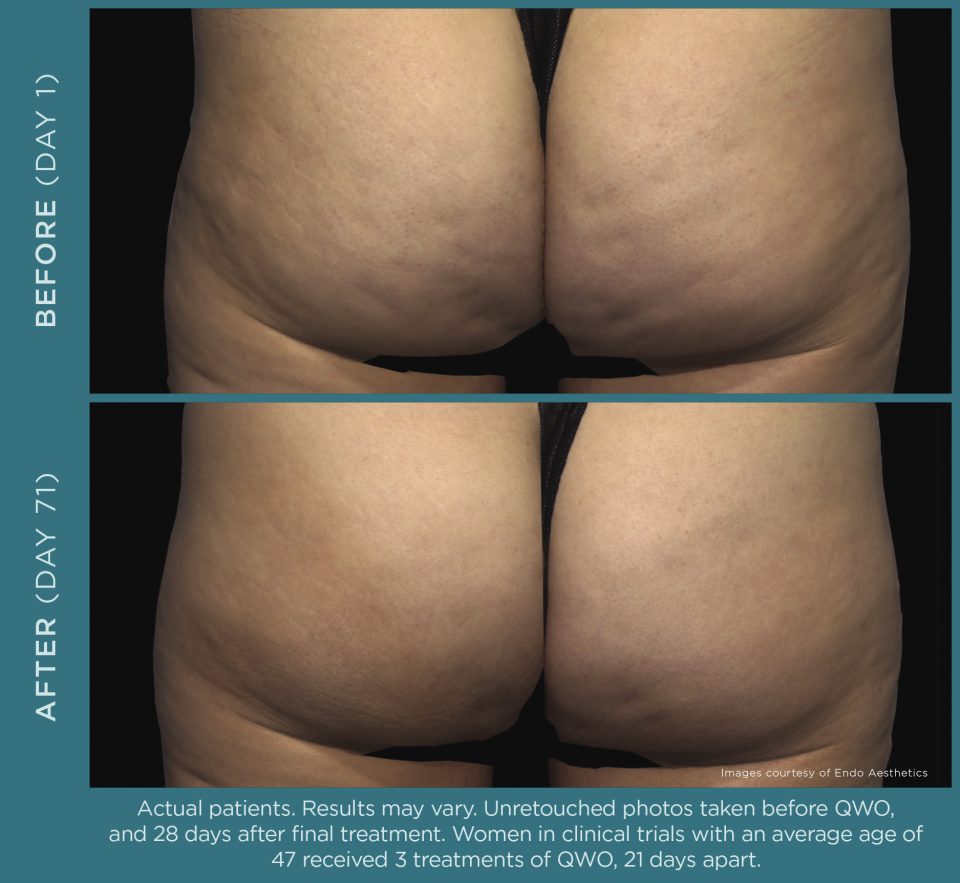 How it Works
You don't need to undergo numbing before receiving the QWO® cellulite injections.  Your trained and certified provider at Vitality Aesthetics will distinguish between laxity and cellulite and then identify and mark the cellulite dimples in the targeted areas.  A complete overview of post-treatment instructions and what to expect will be reviewed before starting the procedure.  A very small gauge needle is used to inject the solution into the identified dimples of cellulite.  The actual injections take about ten to fifteen minutes to administer.  The appointment will be scheduled for an hour to allow for the consultation, preparation, and treatment to be performed.  Two areas may be treated during a single appointment, with up to twelve injections made to each treatment site.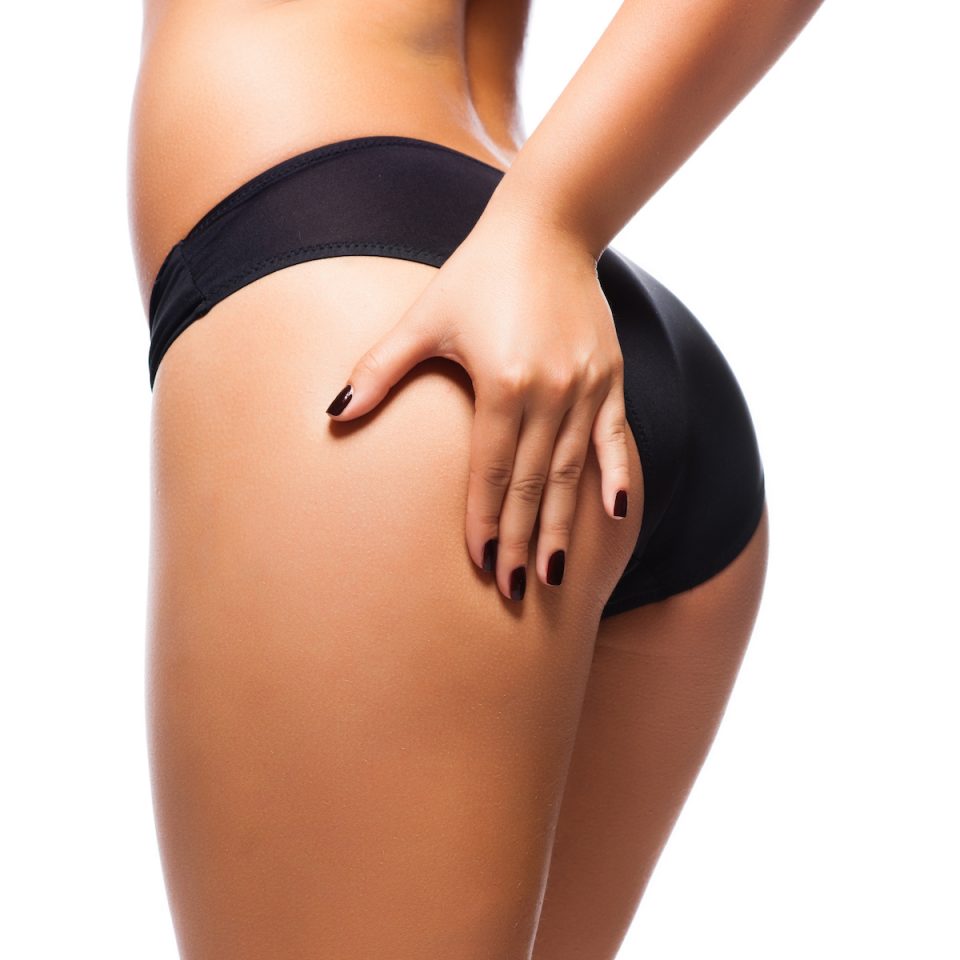 After Your QWO® Cellulite Injections
Because the procedure is minimally invasive, you may return to your normal routine immediately after your treatment.  After your QWO® cellulite injections, you will not need time off to recouperate.  You should expect bruising and slight tenderness at the injection sites.  While noticeable, it is not painful.  If you experience any discomfort, you may take Tylenol (acetaminophen) post-treatment.  Before you leave, your next appointment, 21 days later, will be scheduled.  At which point, you will receive the second of three rounds of injections.
As with any treatment, your provider will make certain that you are a candidate and you should discuss any medications and supplements you are currently taking, any allergies, or health conditions during your consultation before receiving the injections to make sure there are no contraindications with QWO® cellulite treatment.  You will be delighted by your improved, smoother looking skin.
Why Choose Vitality Aesthetics?
At Vitality Aesthetics, we relentlessly search for and test the most innovative, proven, and effective treatments for our patients.  Our team of experts have been performing aesthetic treatments with outstanding results for decades.  We make ourselves available to our patients 24-7 and consider them as family.  We are so blessed to have such terrific patients and an incredibly talented team of like-minded individuals that share the desire to please and care for our patients.  Contact us to get your QWO® cellulite injections plan started today.  QWO® is the leading treatment for cellulite without the risk and downtime of surgery.