Skip to Content
Liquid Facelift in Sykesville – Carroll County Maryland
Is the Vitality Liquid Facelift Right For Me?
Quickly Reverse Premature Signs of Aging
The Vitality Liquid Facelift might be the right choice for you if  you are feeling like your outward appearance does not reflect how you are feeling internally and you would like to improve facial lines, volume loss, and wrinkles. This procedure will help to return your appearance to a younger, more rejuvenated, and radiant version of yourself.
What is the Vitality Liquid Facelift?
The Vitality process uses injections to immediately reverse the appearance of years of aging.  The result is a nonsurgical mini facelift without the pain, downtime, need for anesthetics, and expense of invasive cosmetic surgery.  Dysport® injections relax and correct wrinkles and eliminate the "resting bitchy face" that we have all heard about and suffer from.  A combination of dermal fillers, hyaluronic acid injections such as Restylane®, Radiesse®, and Juvederm® can lift and shape the face – filling the cheeks, area around the eyes, nasolabial and expression folds, and lips.
In addition to Dysport® injections to reduce wrinkles and hyaluronic acid injections to smooth nasolabial folds also known as smile lines,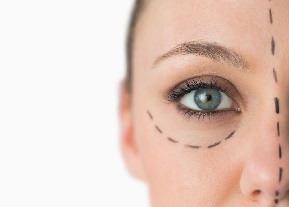 improve volume loss, skin laxity, and sagging skin and plump aging, thin lips, we combine the use of Poly L Lactic acid, a topical version of Sculplla injections, to extend the effectiveness of the Vitality Liquid Facelift.  Poly L Lactic acid is topically applied to the skin to further plumping and rejuvenation.  Through the use of biostimulators to induce the production of collagen and adds volume and plumps the skin over time.  A series of Sculplla Mask with Celluma® LED Light Therapy treatments and the Sculplla at home regimen that includes caviar and oxygen, delivers Poly L Lactic acid to the skin.  Poly L Lactic acid is the same material used in Sculptra® injections, but the Sculplla treatment and products topically use Poly L Lactic acid.  Our Bio-Stimulating PRX-T33 "No Peel" Peel uses TCA and kojic acid to deeply penetrate the dermis to stimulate the production of collagen and improve the appearance of wrinkles. Your skin will look radiant and glowing.  You can choose to receive all of these Vitality Liquid Facelift treatments or decide which of these options you would like included in your personalized Vitality Liquid Facelift.
What results can I expect with the Vitality Liquid Facelift?
For those with mild to moderate aging, the Vitality Liquid Facelift might be the ideal treatment for you.  You will immediately see results of the Vitality Liquid Facelift and will continue to see results over the next five to seven days.  A surgical facelift may last longer, but it does not stop the effects of aging.  Results of the Vitality Liquid Facelift are not permanent, but they are lasting.  Depending on the products and treatments used, results may last from six months to a year or more.  We recommend scheduling a tune-up every six months for optimal results.
Take Control of Aging with the Vitality Liquid Facelift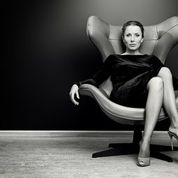 Gravity and aging are cruel, but do they have to be?  Don't let the negative effects of aging make you feel insecure and depressed, take control by contacting Vitality Aesthetics in the Baltimore-Washington metropolitan area and scheduling an appointment.  Our skilled Registered Nurse expert injectors immediately and dramatically correct the aspects of your appearance that are holding you back.  While you will see a significant difference, the change will be natural looking.  You will still look like yourself unlike many invasive facelift procedures.  You can start with any combination of the options offered with the Vitality Liquid Facelift.  Let your facial wrinkles, volume loss, and thinning lips know who is boss.