Skip to Content
Aesthetic Spa Membership in Carroll County MD
The Vitality Aesthetics membership program is currently being revised to encompass new medspa services and member benefits.  Call to inquire.
Make a Lifestyle Change and Commit to Healthy, Youthful, Glowing Skin with an Aesthetic Spa Membership
In order to receive optimal results, professional treatments are recommended at least once a month.  Just like working out, you need to do so more often to reach your desired state and then continue to maintain your results.  We are committed to making positive changes to our clients' skin, which is why we created an affordable, accessible, and personalized program to incorporate skin health into their overall plan for health and wellness.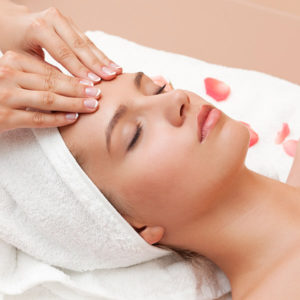 The benefits of a facial should not be reserved for those with significant disposable income who can afford it.  We maintain the health of our teeth with routine, professional cleaning, why would we not give the same attention to our skin?  The skin is complicated.  It is the largest organ of the body, providing a protective barrier from the elements, toxins, bugs, allergens, carcinogens, microbes, and harmful UV-rays.  With over 3,000 known skin ailments and the skin's integral role in our immunity, we should give our skin the care that it deserves.
By consistently receiving facials, you may be amazed by how little makeup you require if any at all.  Beautiful, healthy skin does not need to be concealed by makeup.  According to Managing Partner, Holly Edwards, "My objective is to feel like I do not need to wear makeup at all, except perhaps for special occasions."  Furthermore, more time may pass before you feel like you need to schedule dermal filler or other injectables.  Facial massage can drain lymph, remove puffiness, and create contour and definition.  "A commitment to face maintenance can delay the need for more invasive treatments."
Compliance in skin care is essential to achieve results – receiving routine facials that are intuitive to your skin's present state and applying daily regimens at home that evolve with the cycle of your skin's turnover will support and protect this vital organ.  Our customized consultations are inclusive – we treat a diverse community of men and women of all ages and ethnicity.  We are committed to accessibility and affordability so that healthy, glowing skin is attainable for everyone.  Join our Revitalize aesthetic spa membership program and start saving your skin and your money.
Membership benefits include:
One (1) "signature facial" per calendar month — up to a $130 value for only $80, billed monthly;
Unused "signature facial(s)" accrue to the following month;
Save 15% on retail purchase(s) each month; and
Save 20% on additional treatment(s) each month1.
Invest in yourself.  You are worth it.
               1Membership discounts do not apply to treatment packages, Hyaluron Pen needleless injections, dermal fillers, nor injectables.  Membership discounts may not be combined with other offers.  Memberships are non-transferrable.  Subject to Membership Agreement Terms and Conditions.