Skip to Content
20% Off Chemical Peels with Dermaplaning In Carroll County MD
Inaugural "National Peel Day" on March 10, 2020
For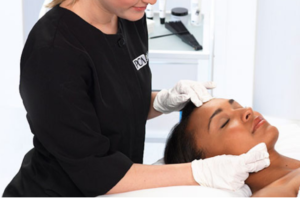 a limited time receive a percentage off select PCA chemical peels in Carroll County, MD.   PCA SKIN®, founded in 1990 and an industry leader in chemical peels and medical-grade at-home daily skin care products, announces the inaugural National Peel Day to further the company's mission to inform people on the incredible, transformational treatment and dispel common misconceptions.  Chemical peels can effectively treat stubborn hyperpigmentation, blemishes and acne, uneven skin texture, and fine lines and wrinkles — skin is left firm and revitalized.
Modern chemical peels deliver nutrients to the skin.  Acids have been refined and downtime is not required for visible, distinct changes to the skin.  Your skin will be hydrated and glowing and afterwards you won't look like Samantha of Sex in the City.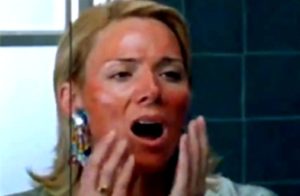 On National Peel Day, PCA is intent on debunking the myths about chemical peels.  You can test your knowledge by taking Level I, Level II, and Level III Chemical Peel IQ tests sponsored by PCA.  We think you will be surprised!
March 10th also marks the launch of PCA's #feelthepeel contest to encourage people to attest to the changes in their skin as a result of PCA chemical peel treatments and tag @pcaskin.  PCA will award winners each week through April 20th, when the grand prize winner will be announced.  To learn more about the contest rules and how to participate, go to PCA's Feel the Peel page.
Vitality Aesthetics is offering 20% off* chemical peels in Carroll County through March 31, 2020.  Contact us to schedule an appointment.
*Cannot be combined with other offers.  Offer does not apply to packages of treatments.